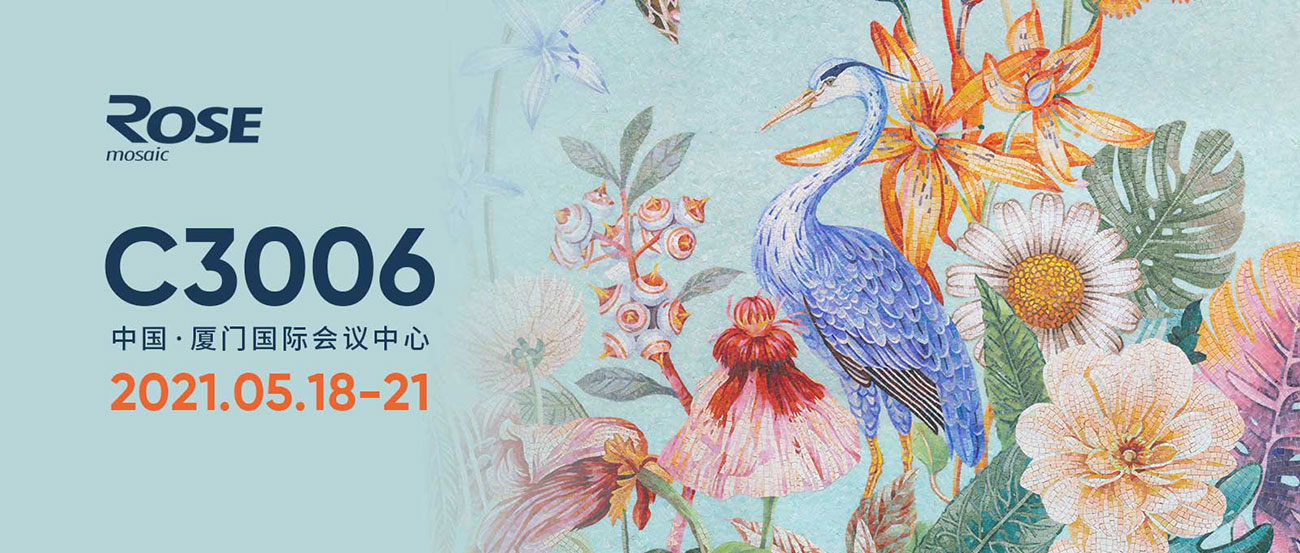 The 21st China Xiamen International Stone Fair
was grandly opened at Xiamen International Conference and Exhibition Center;
With brand new products and unlimited creativity,
a feast of contemporary design starts off.
ROSE Mosaic opens an art journey for you!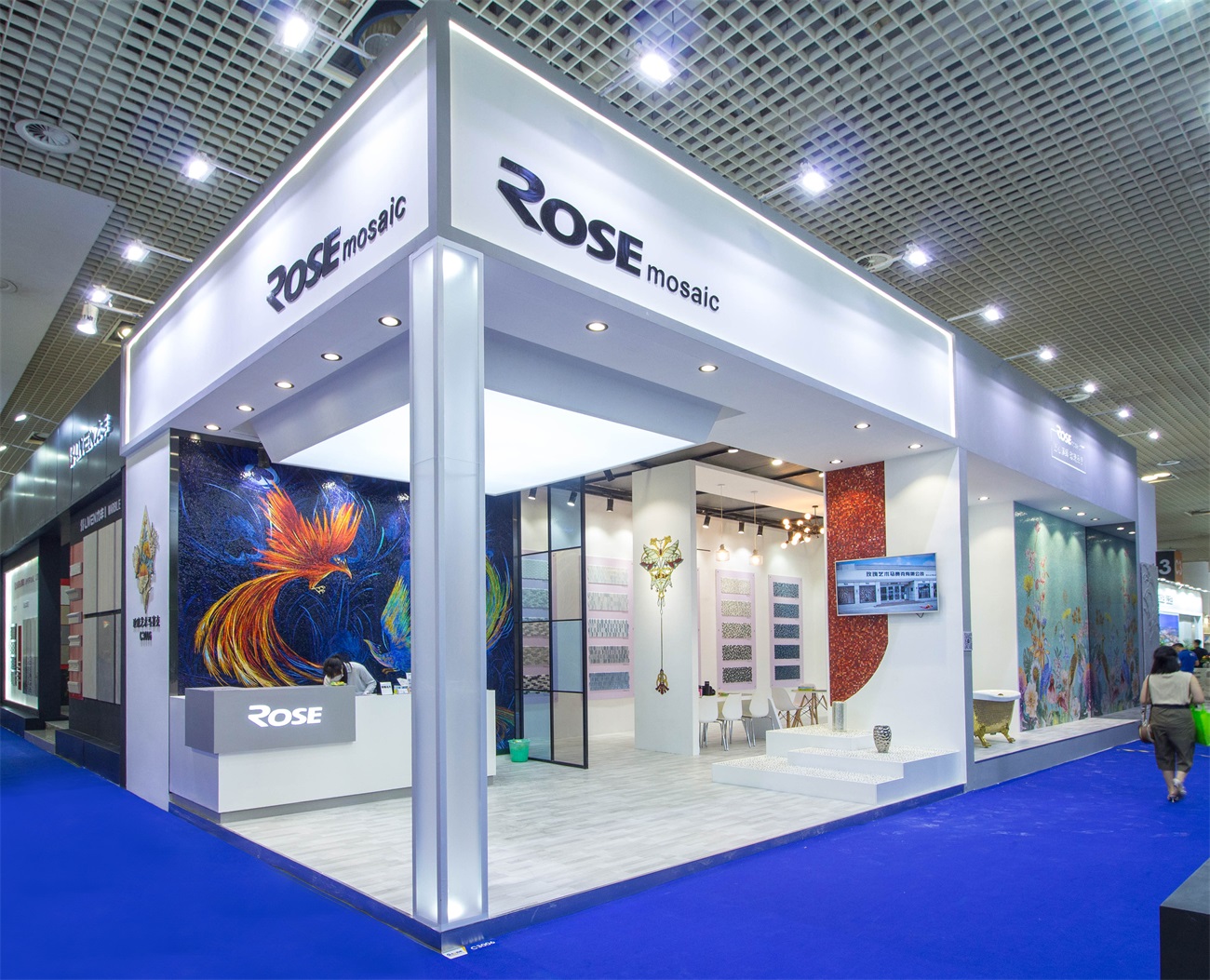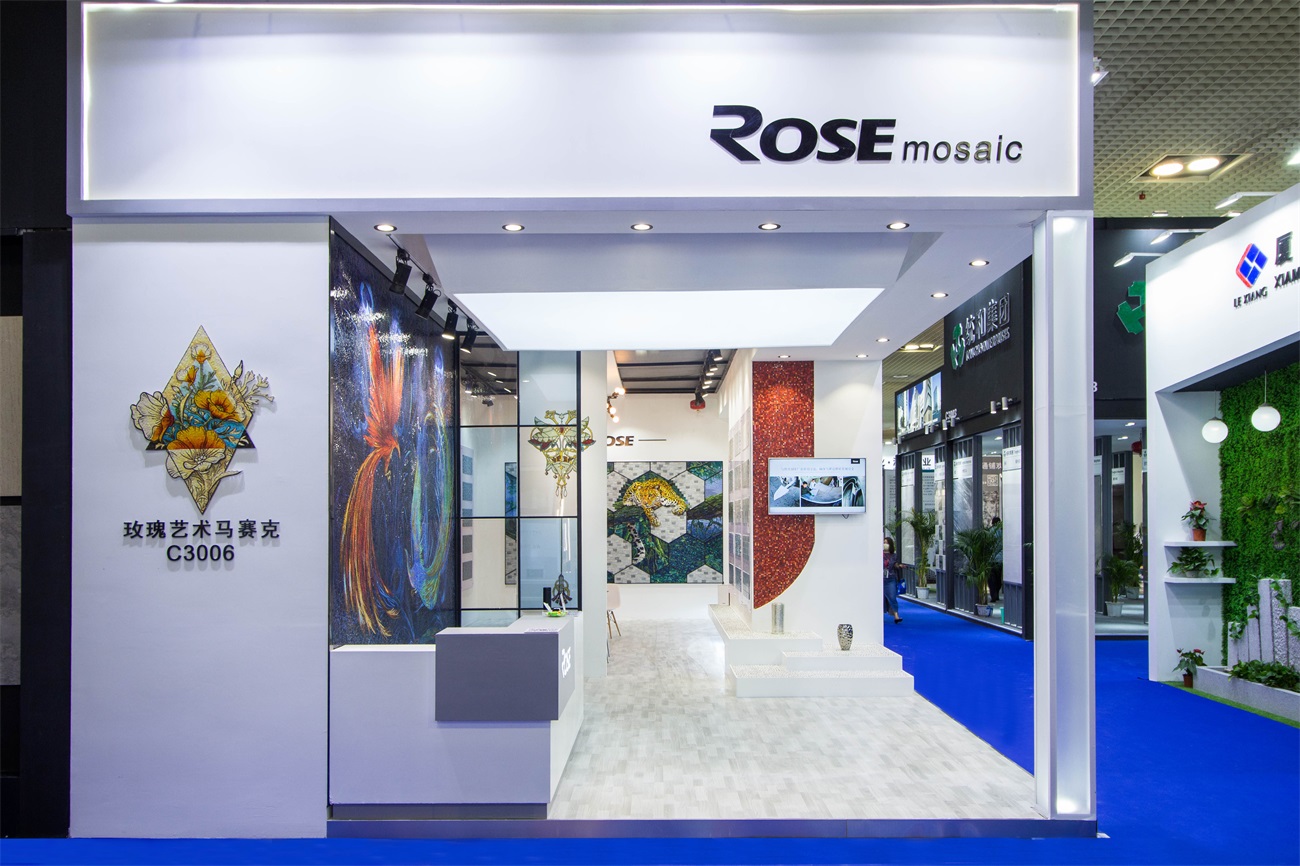 The phoenix rest upon the sycamore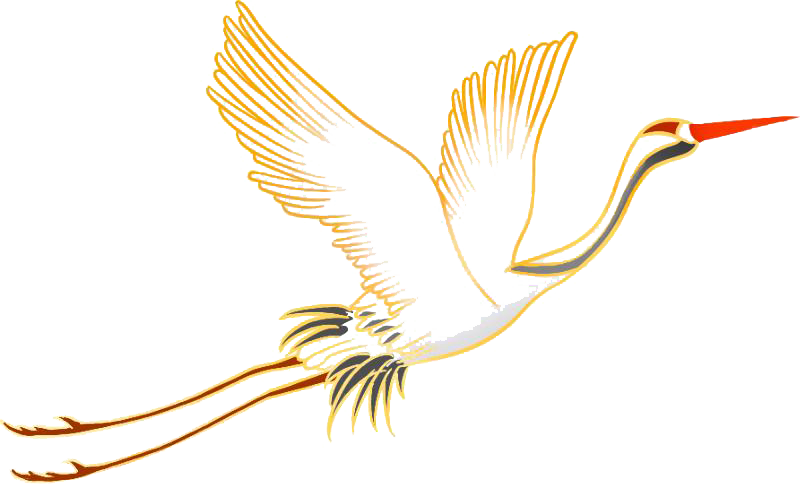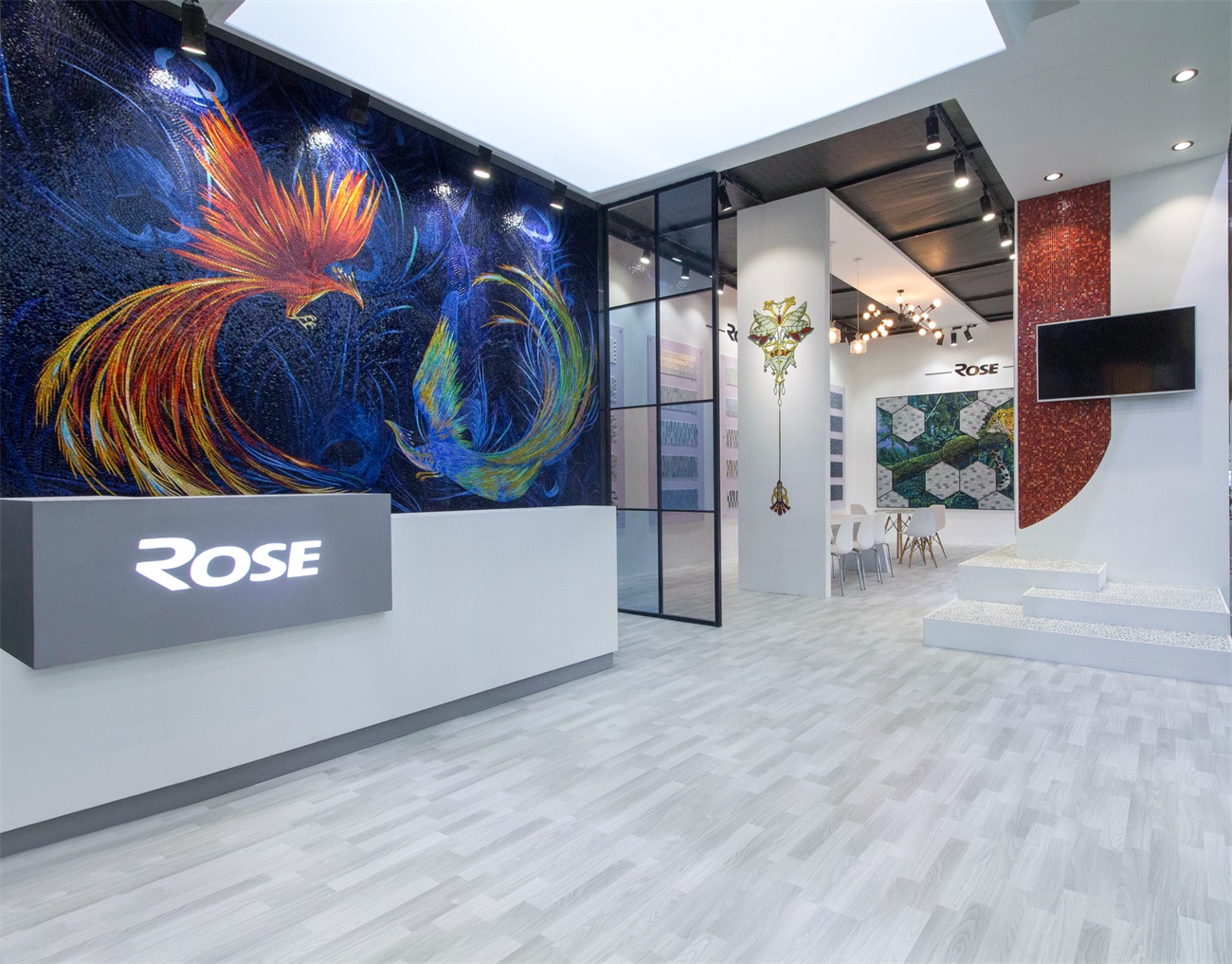 The icy blue background and the flying fiery phoenix perfectly show the colorful and meticulous characteristics of mosaics. The pattern of " Flying Phoenix " is layered, the red is like fire, the blue is deep and quiet, the green is noble and elegant, and the power of life is freely stretched.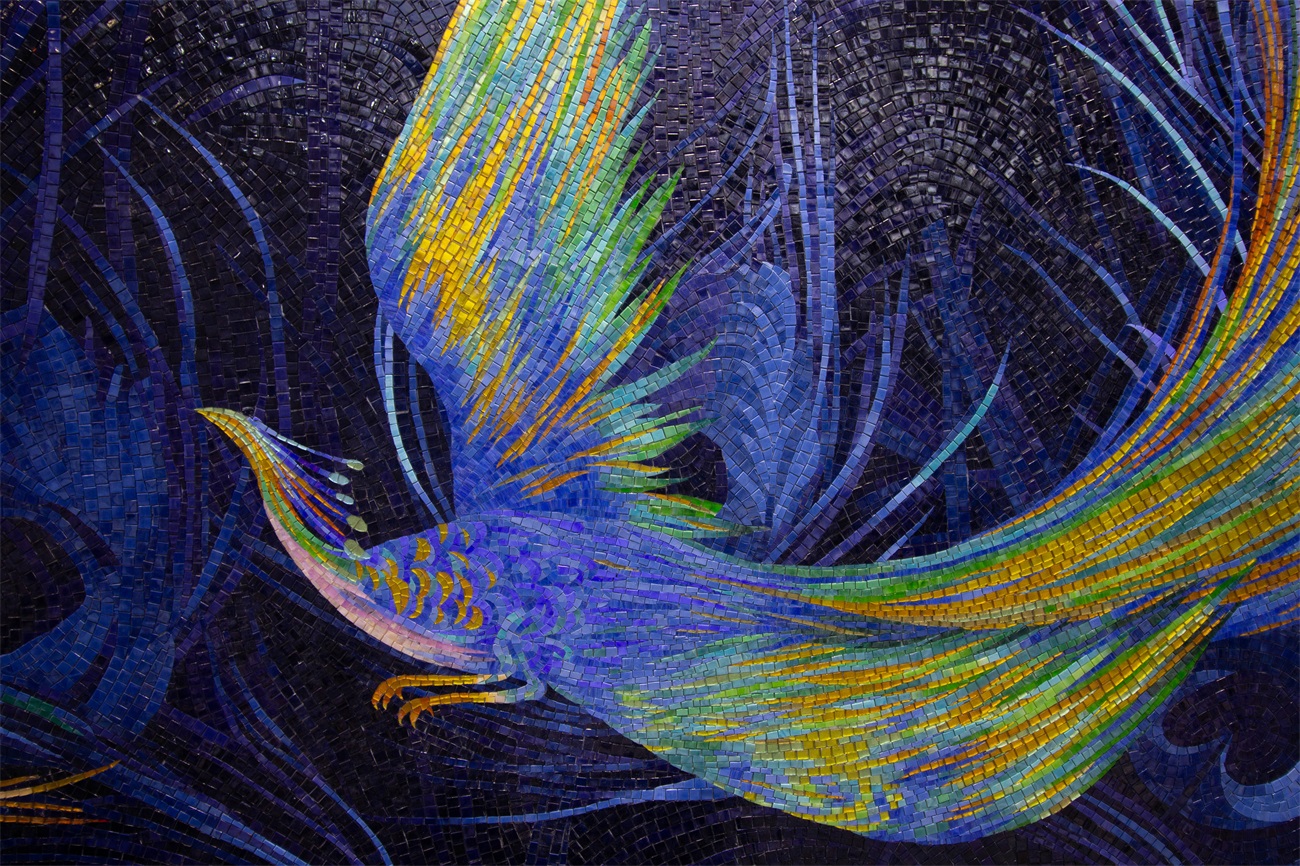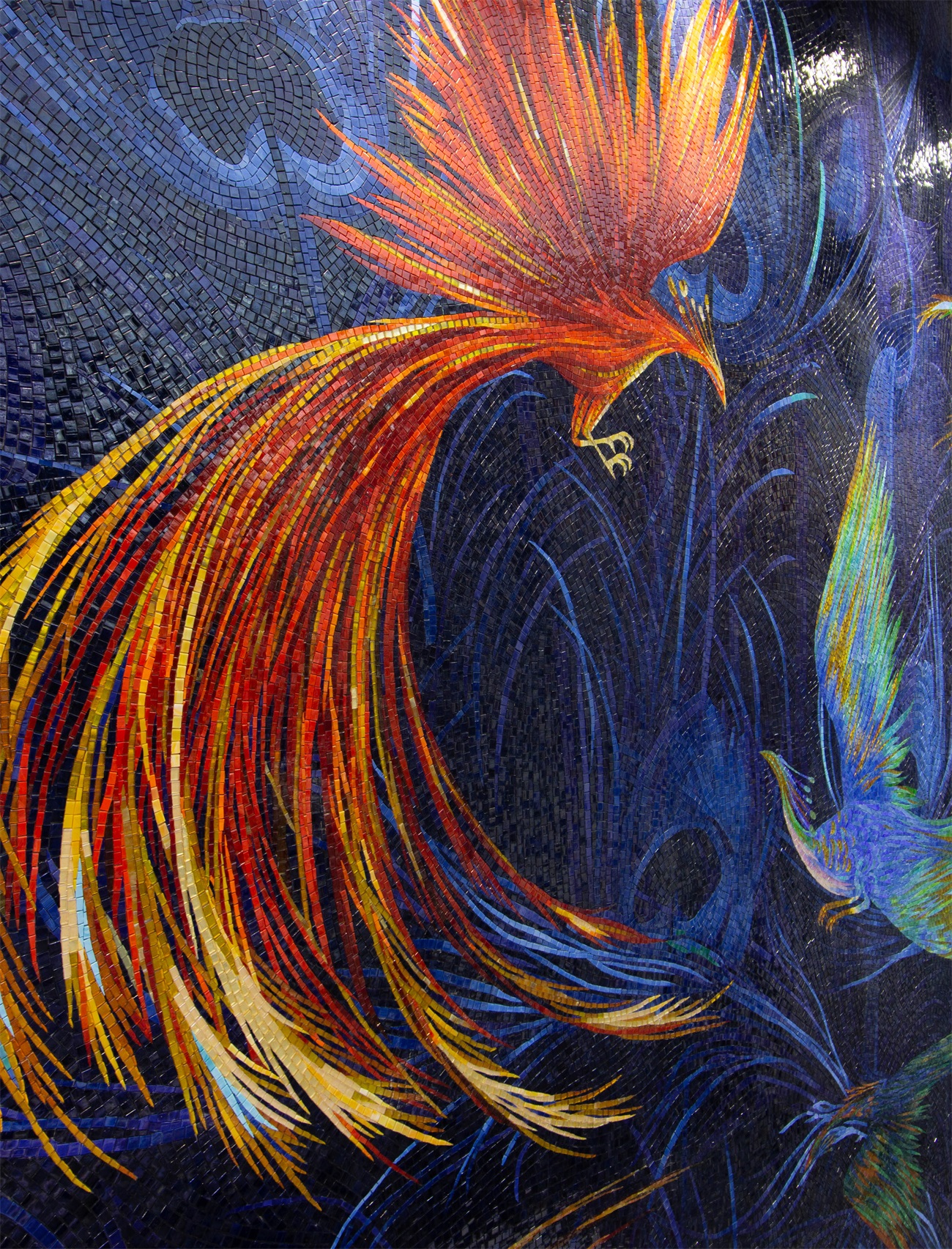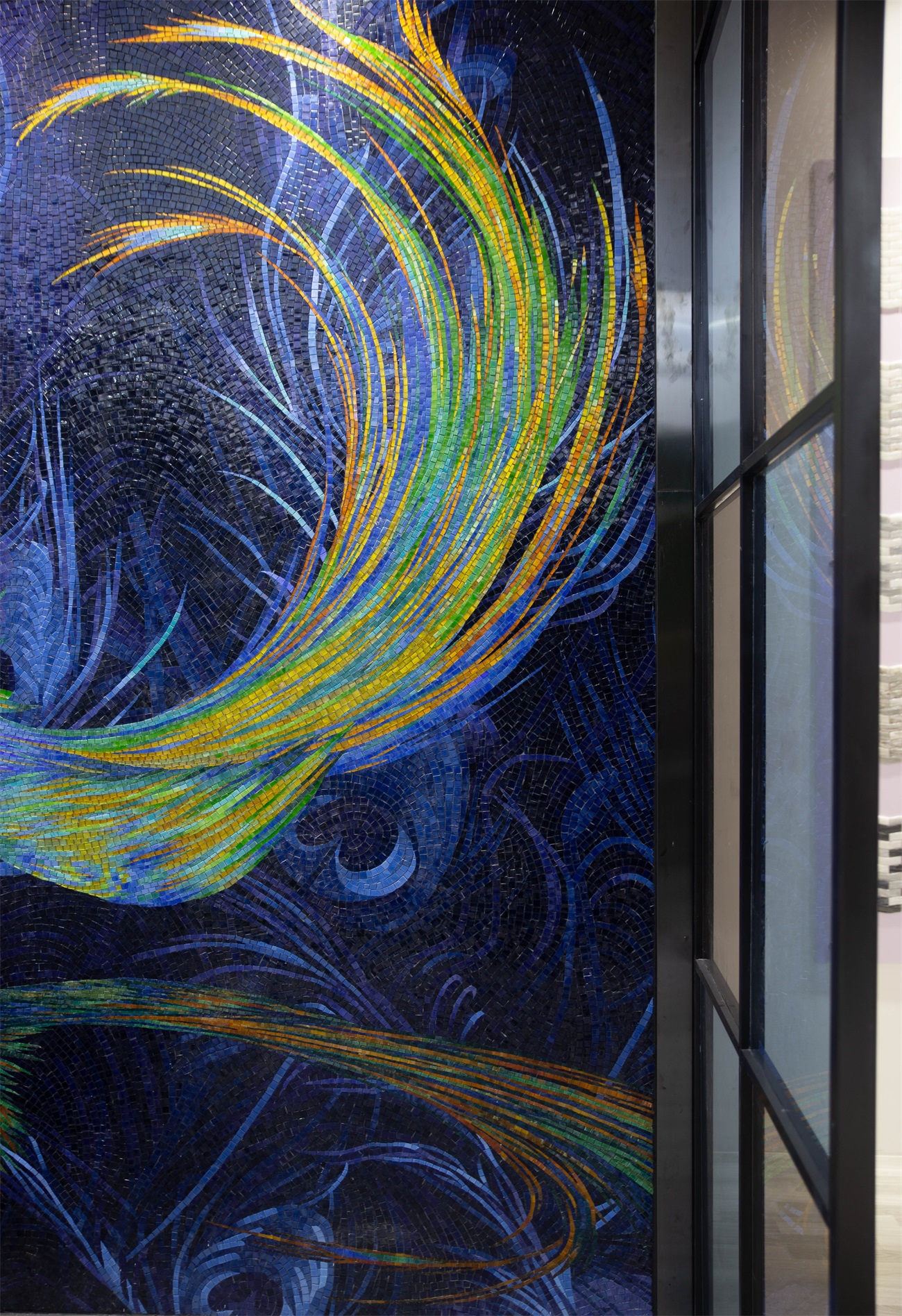 Feng and phoenix meet in the air, flying together, singing and dancing to themselves,
which means a happy marriage.

Blue Kingfisher foraging among flowers
Moving to the window, you will be amazed by the picture of blue kingfishers.
The simple and elegant purple-blue background sets off the bright and eye-catching flowers and fruits. A pair of feathered birds are eating fruits happily. The picture is vivid and delicate, full of vitality, and shows the warmth of nature.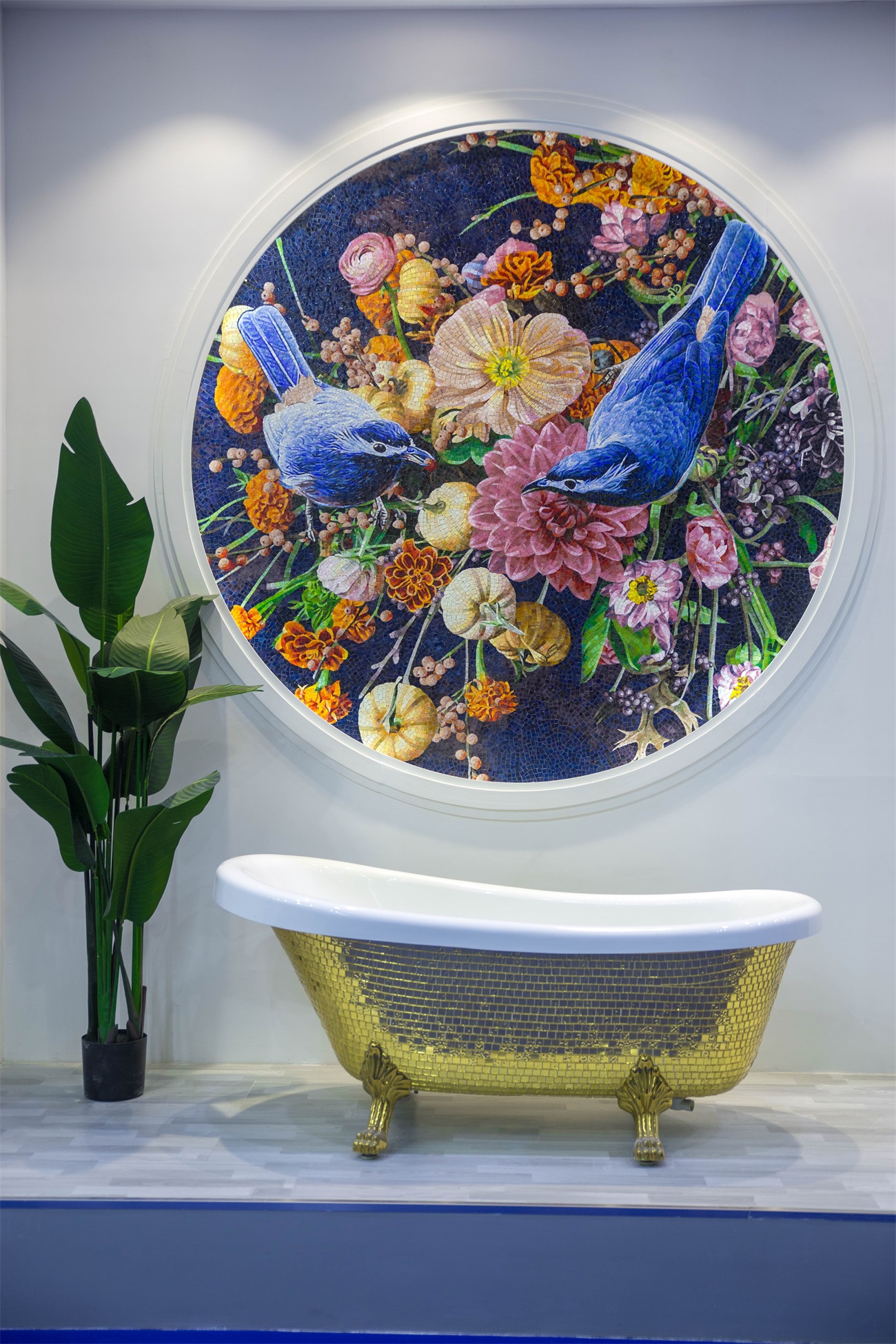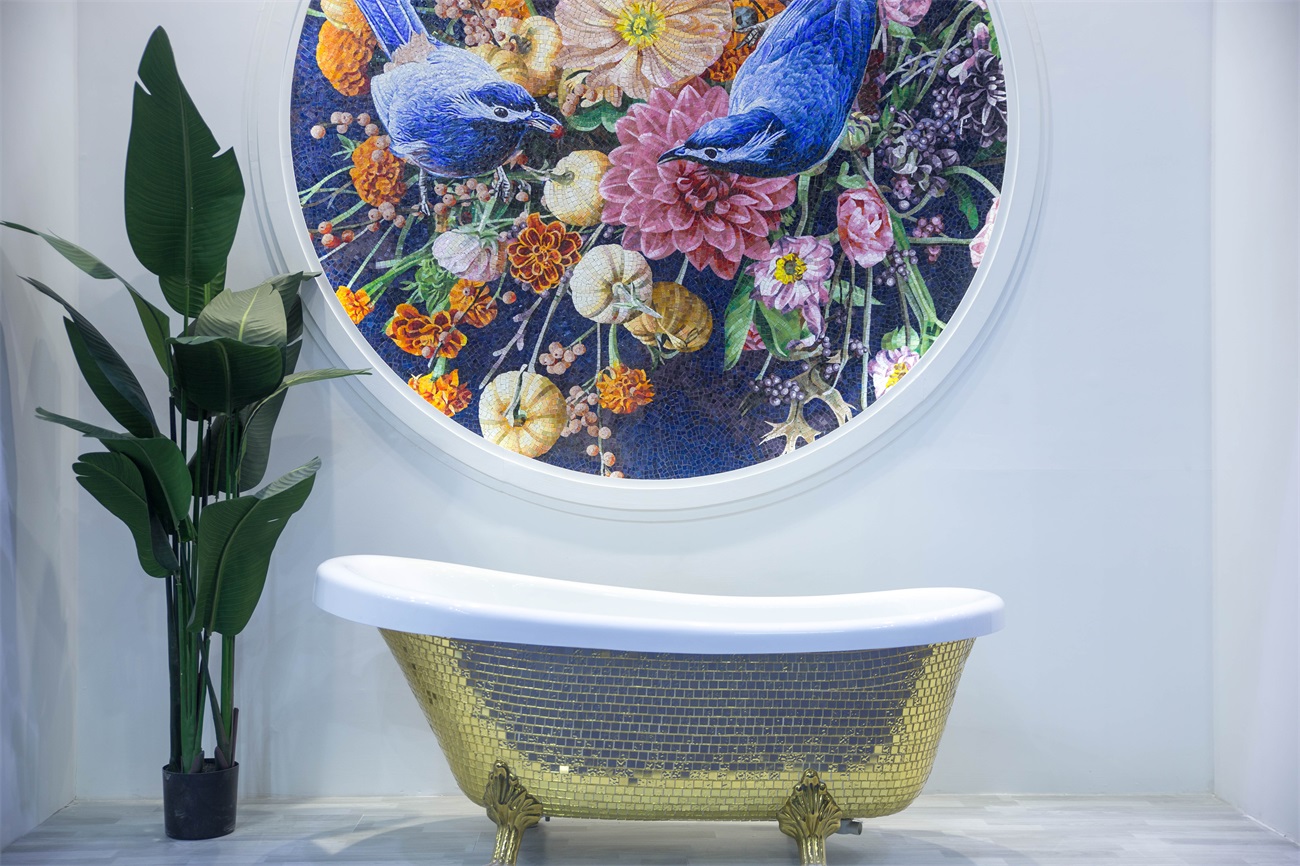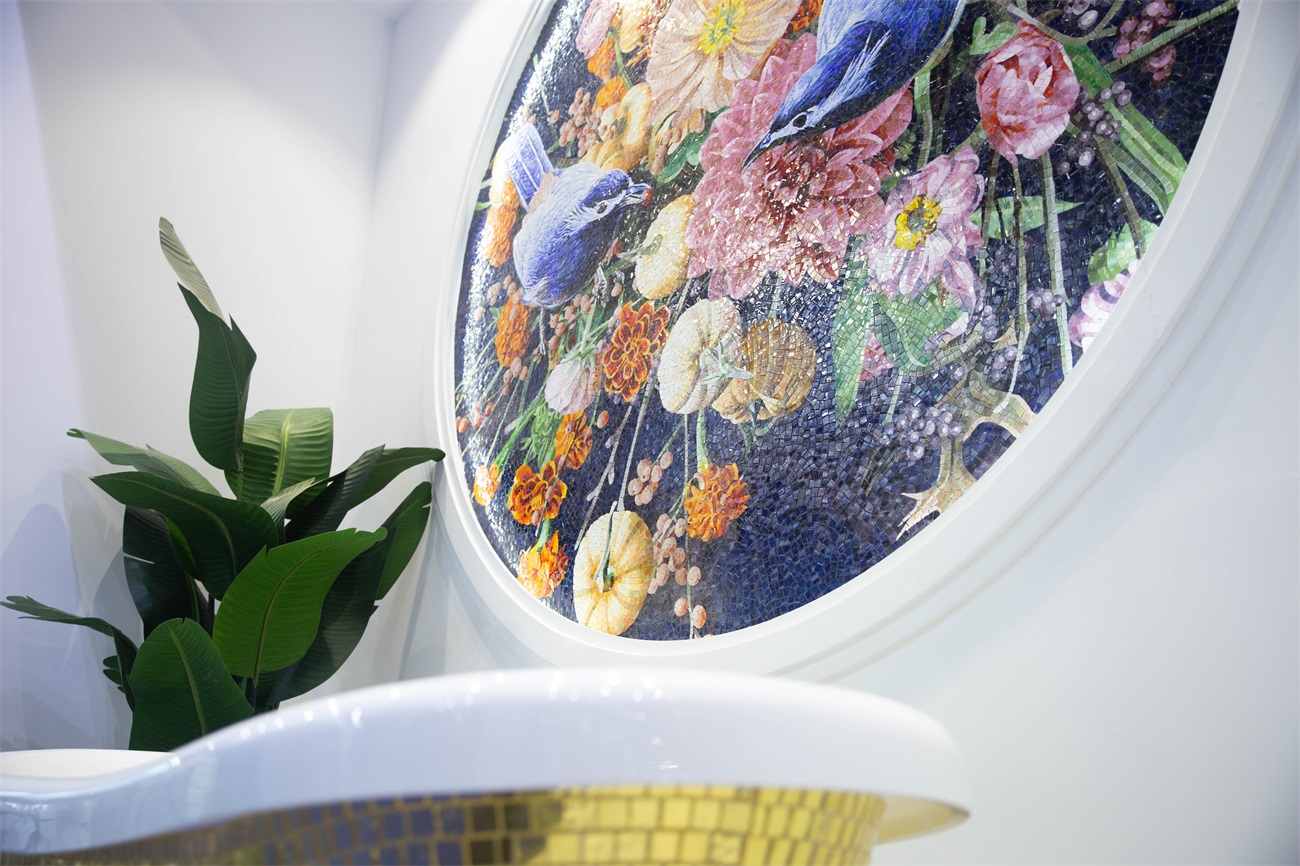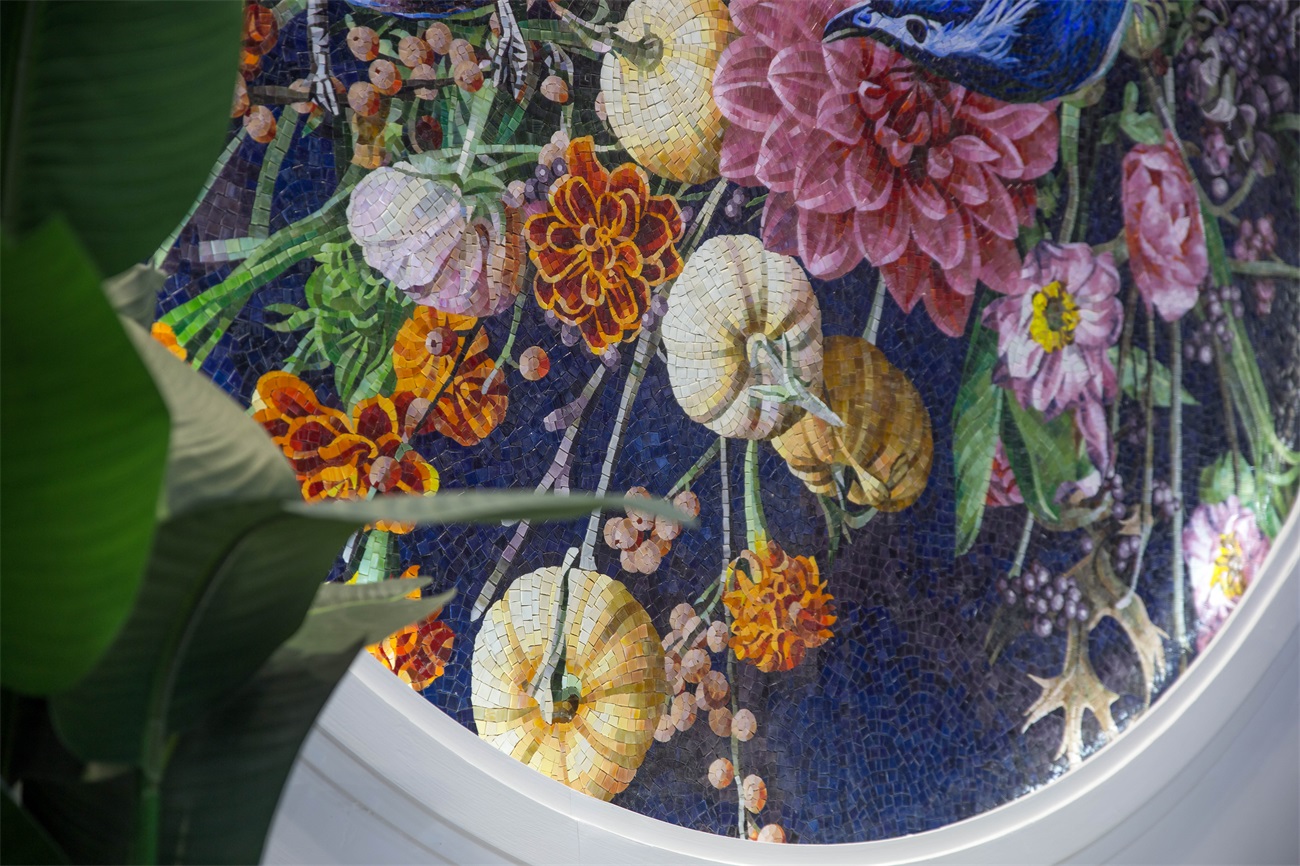 Birds in the flowers
Million flowers,
birds twittering, a gentle breath of nature flowers filled the space.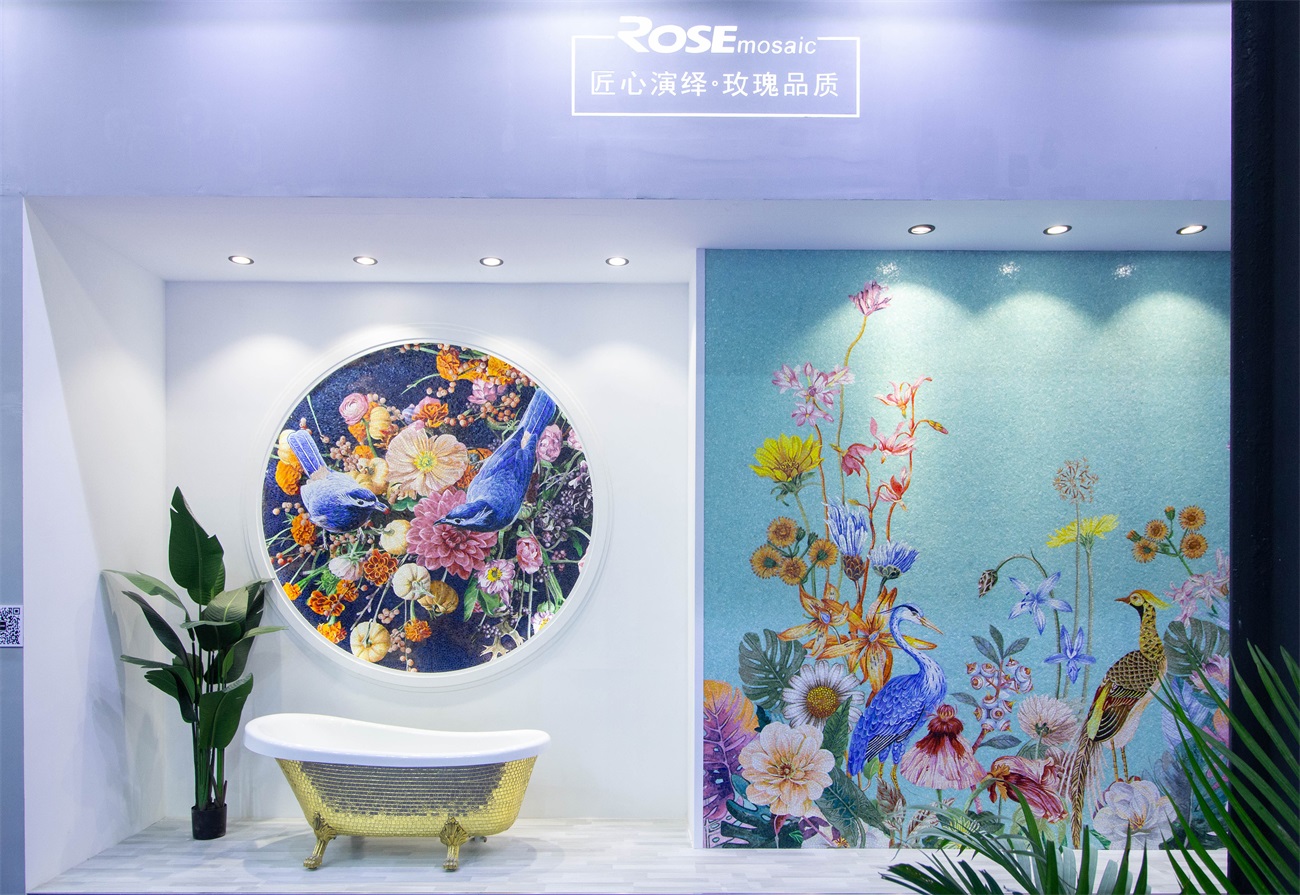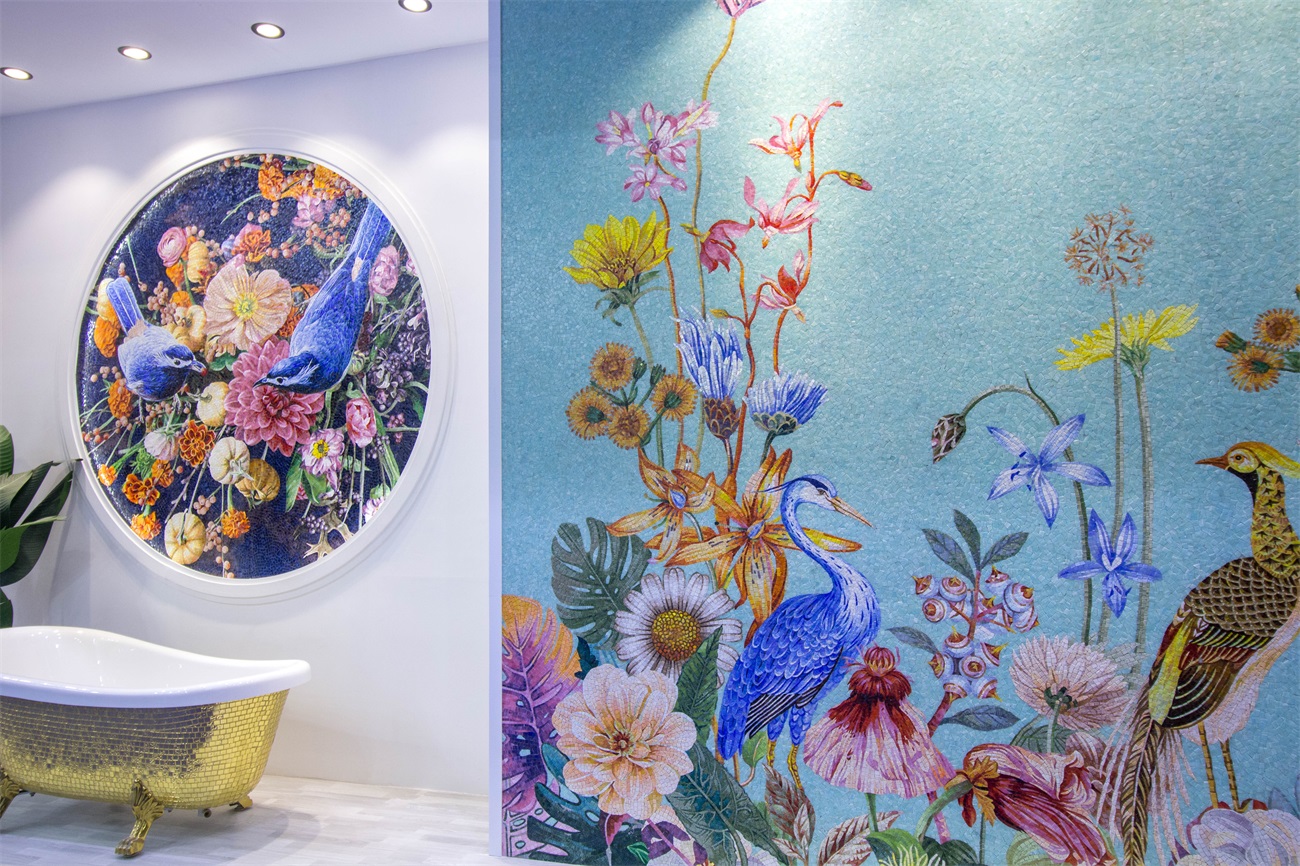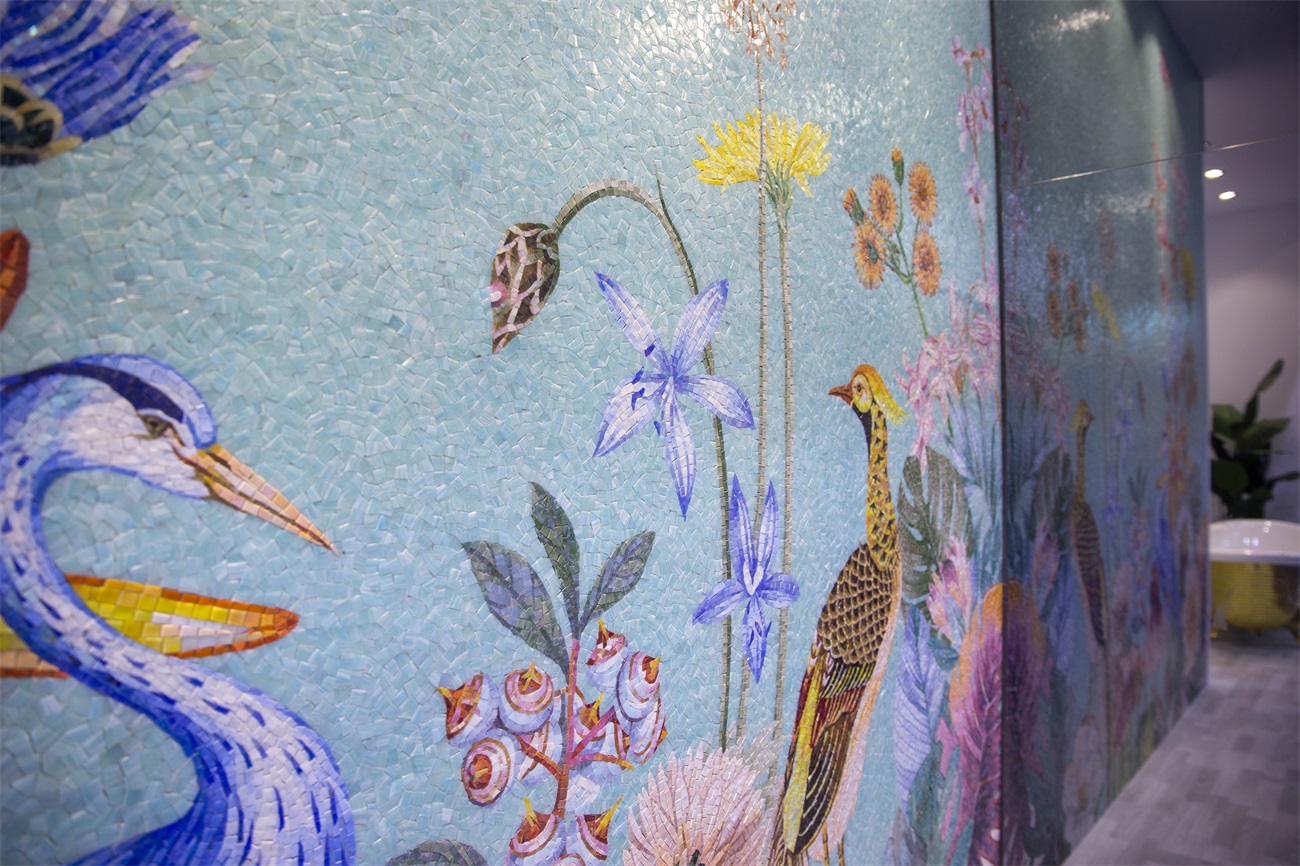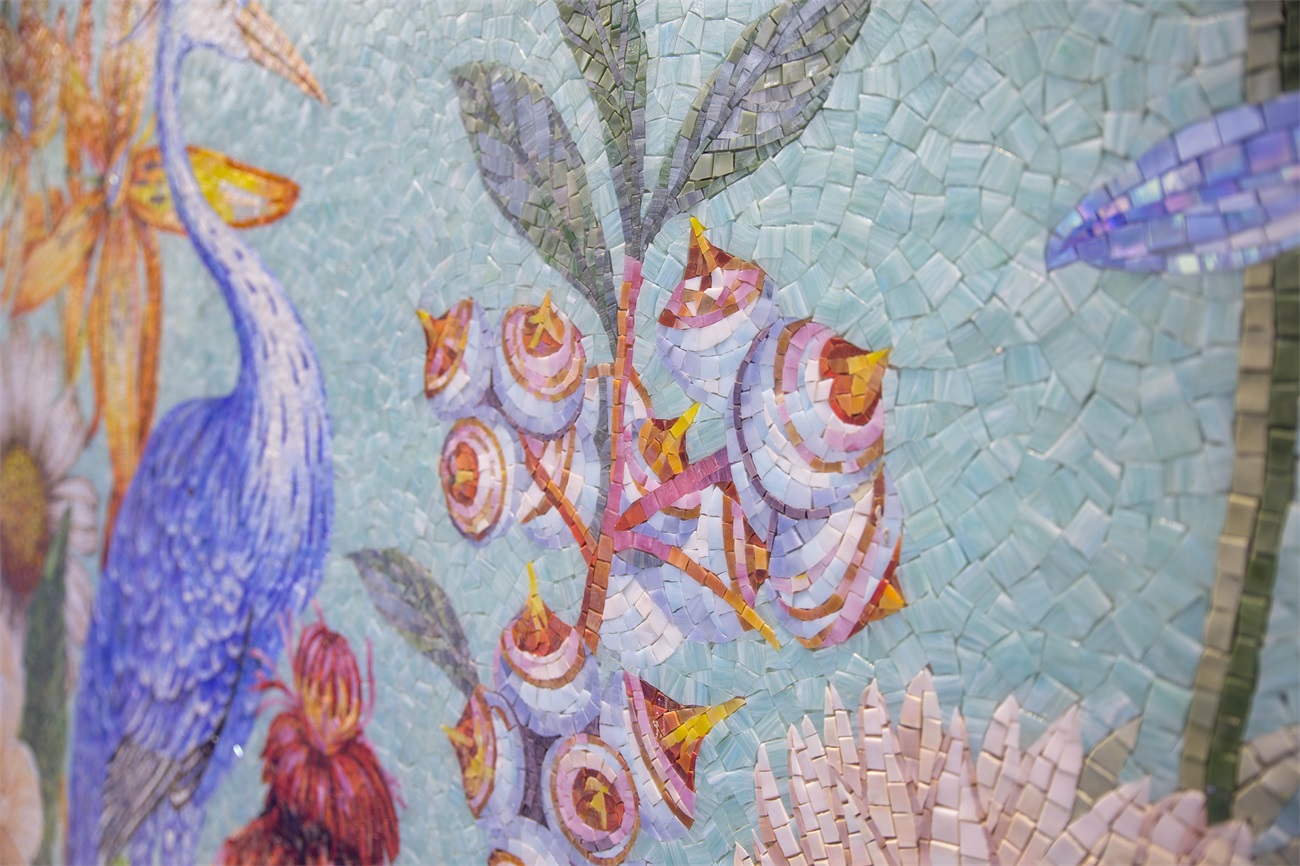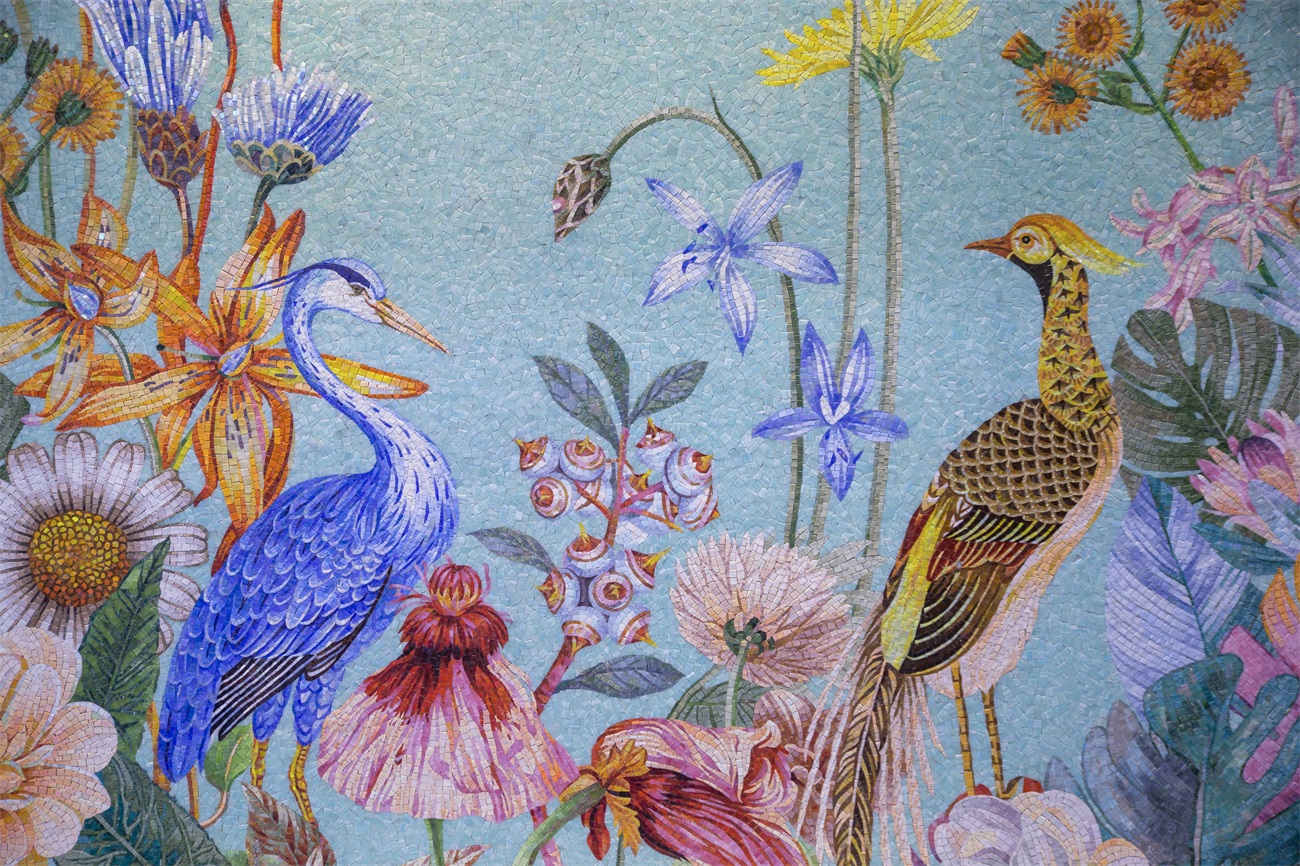 Chasing the wind
Deep in the forest, there is a pair of deep and keen eyes, tightly watching its prey.
The strong body and the spotted leopard prints look so vivid that you will never believe it is interpreted through mosaics.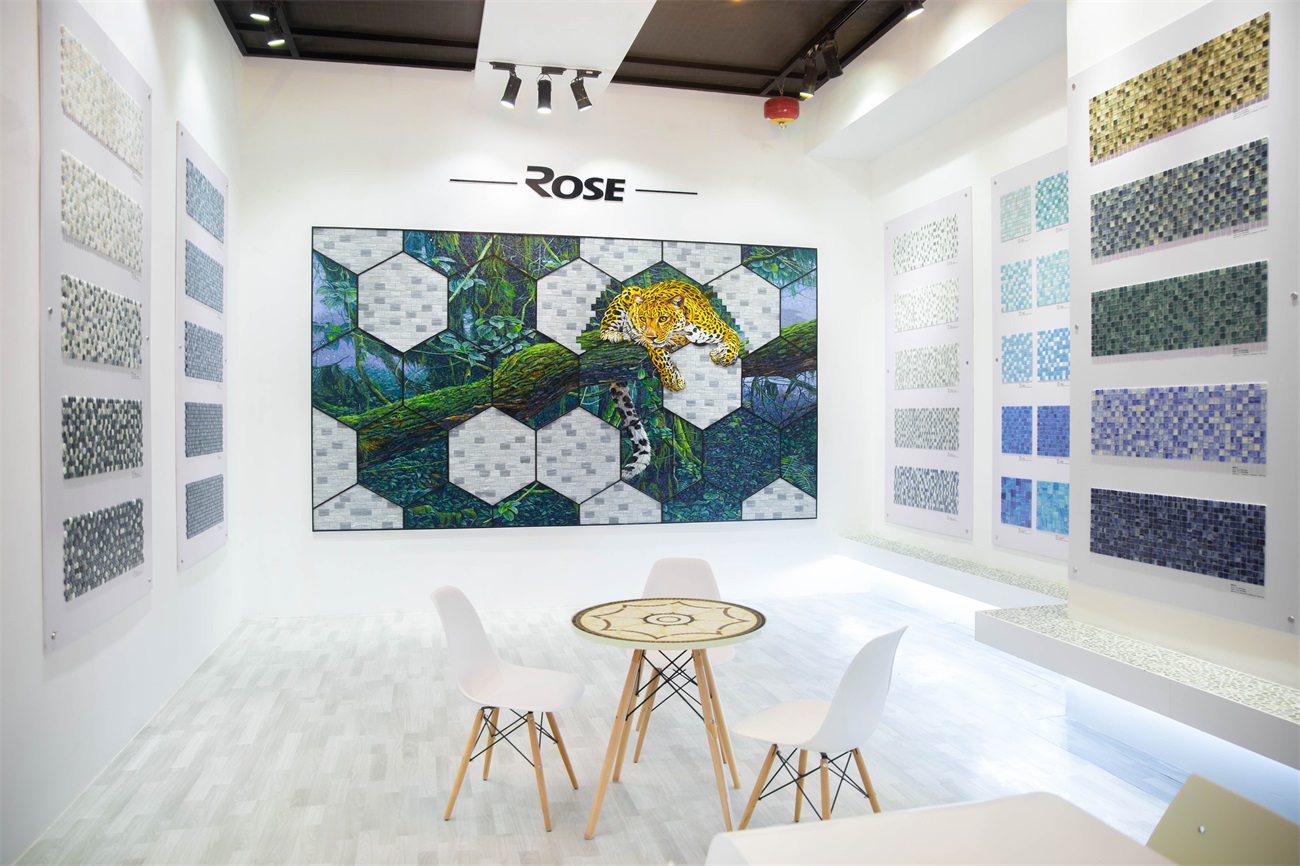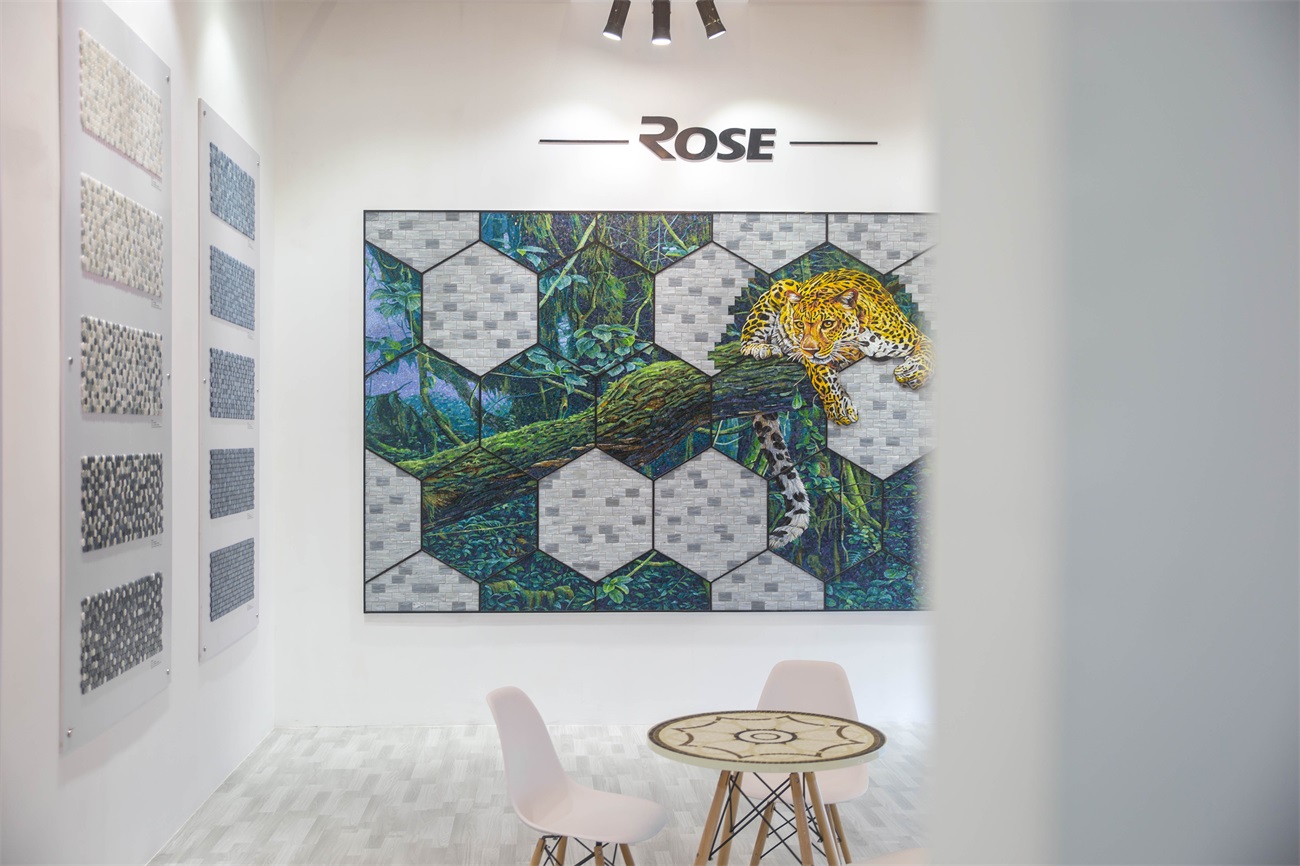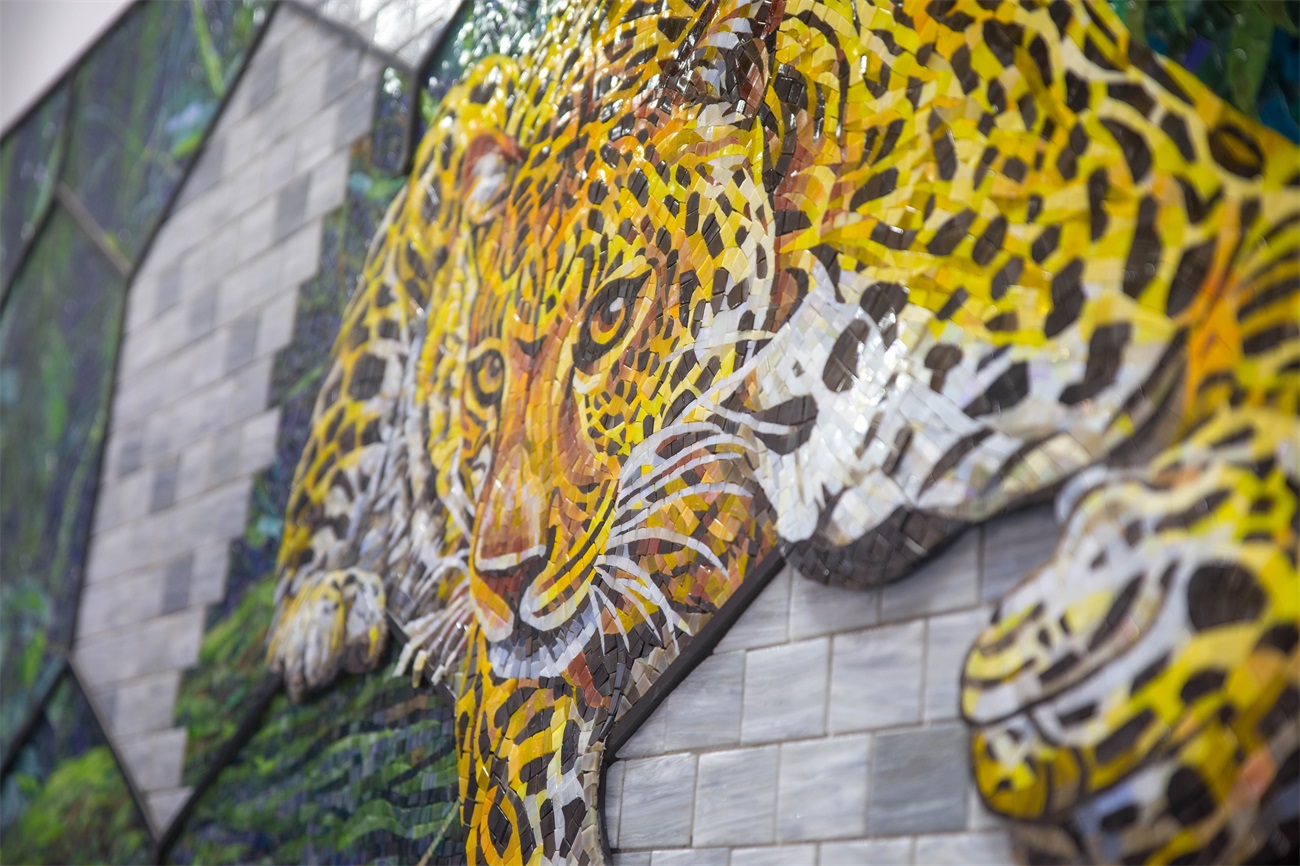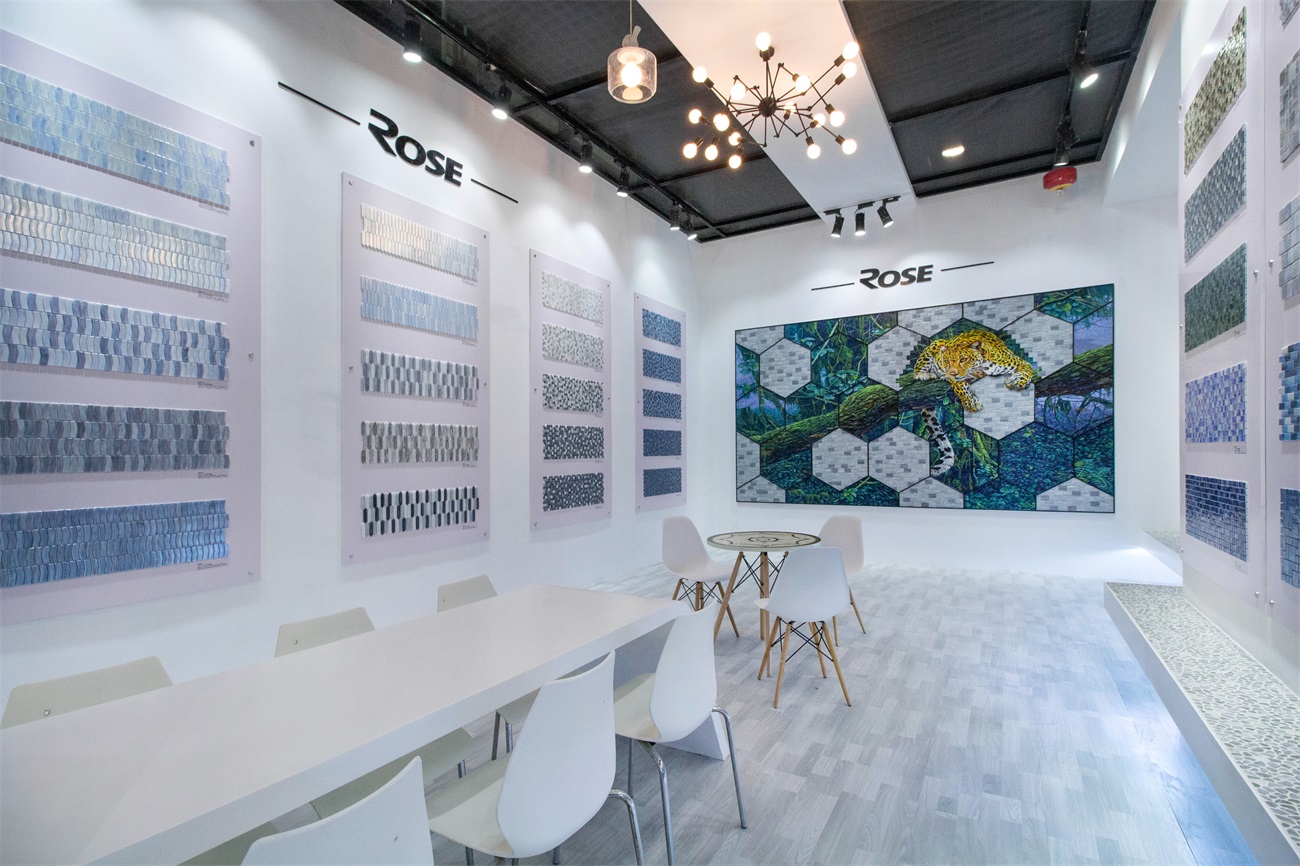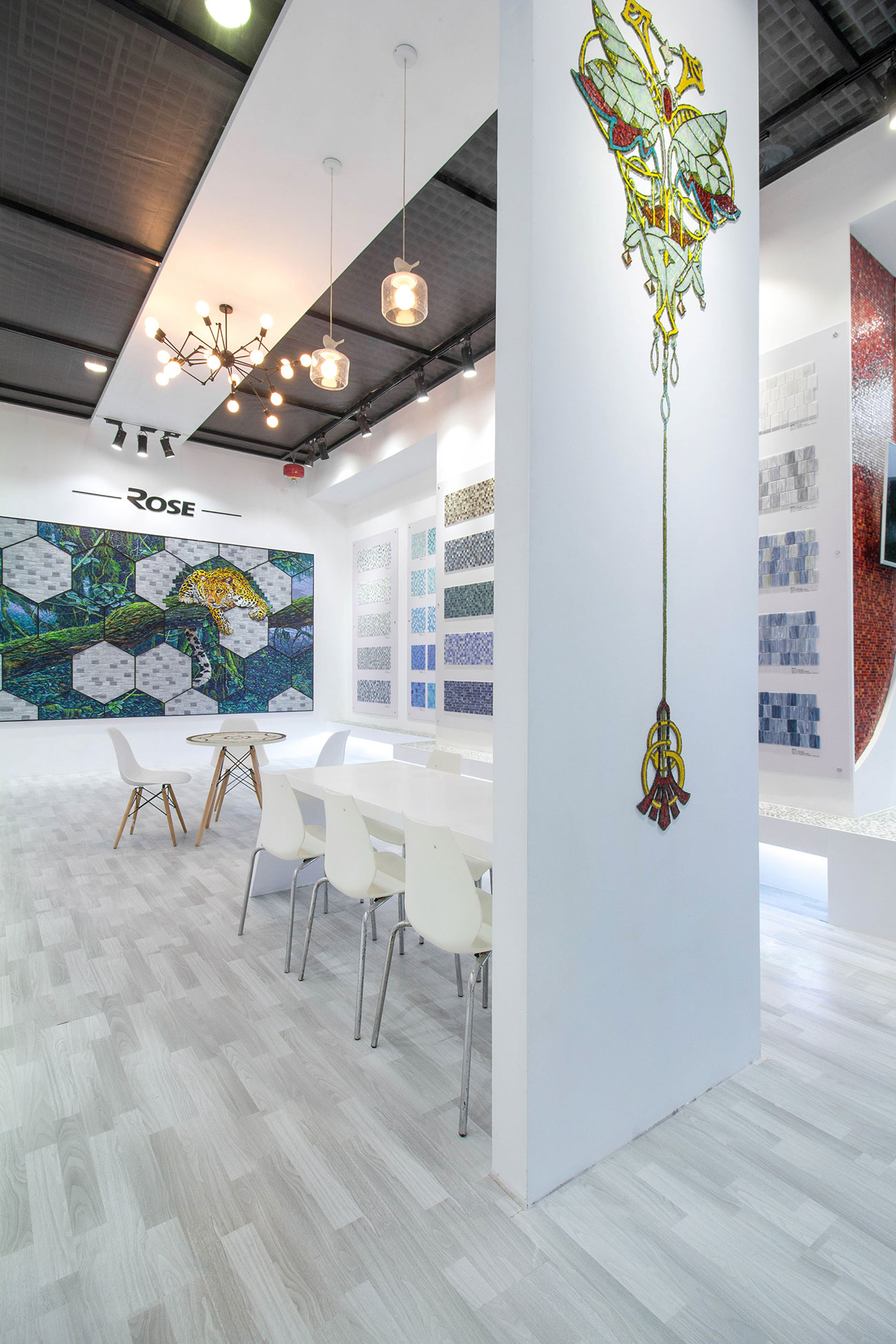 The ink colors of the forest, the hexagonal shapes, and the patterns are interspersed with each other and full of charm, making the picture so artistic.
The leopard seemed to break through the smoky mosaic and jumped out, and the whole space was flowing with a natural atmosphere.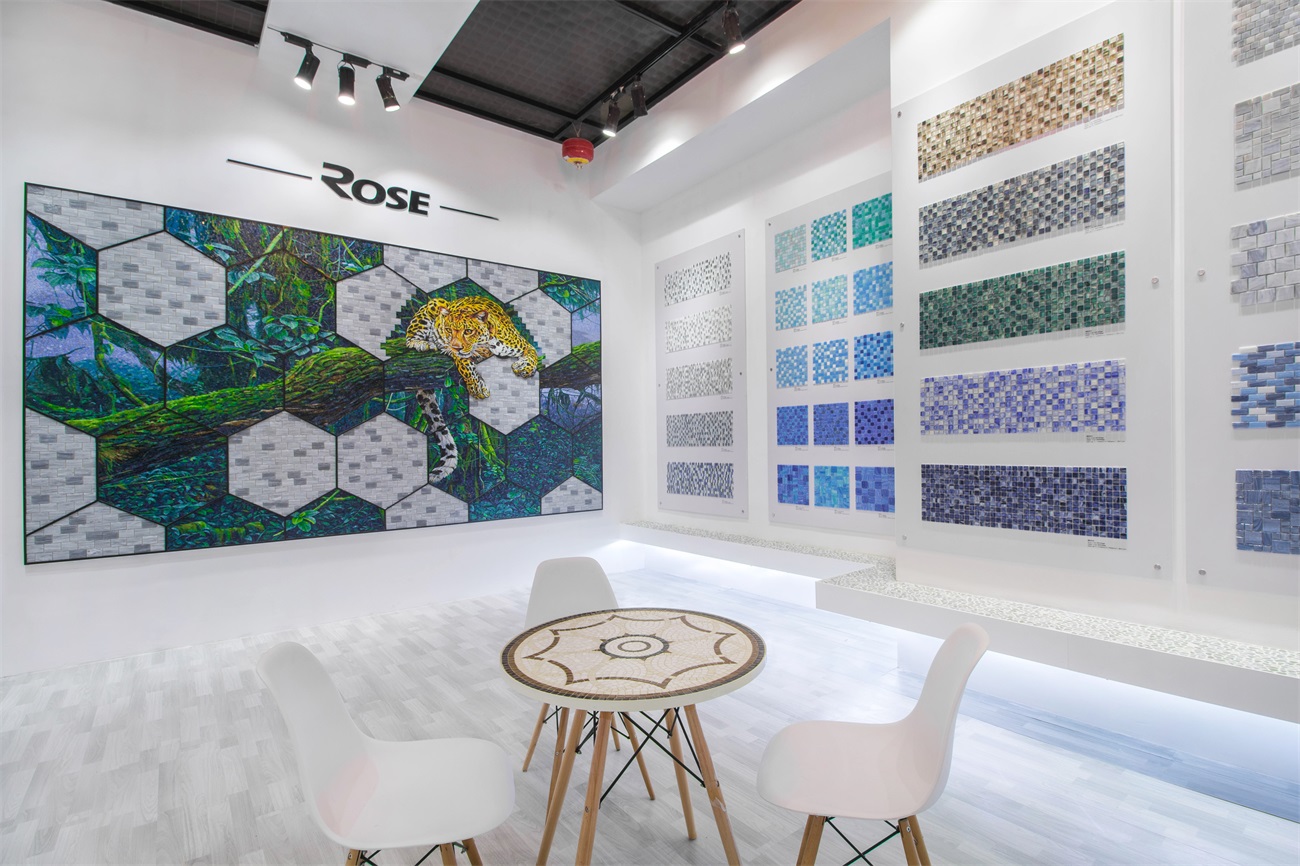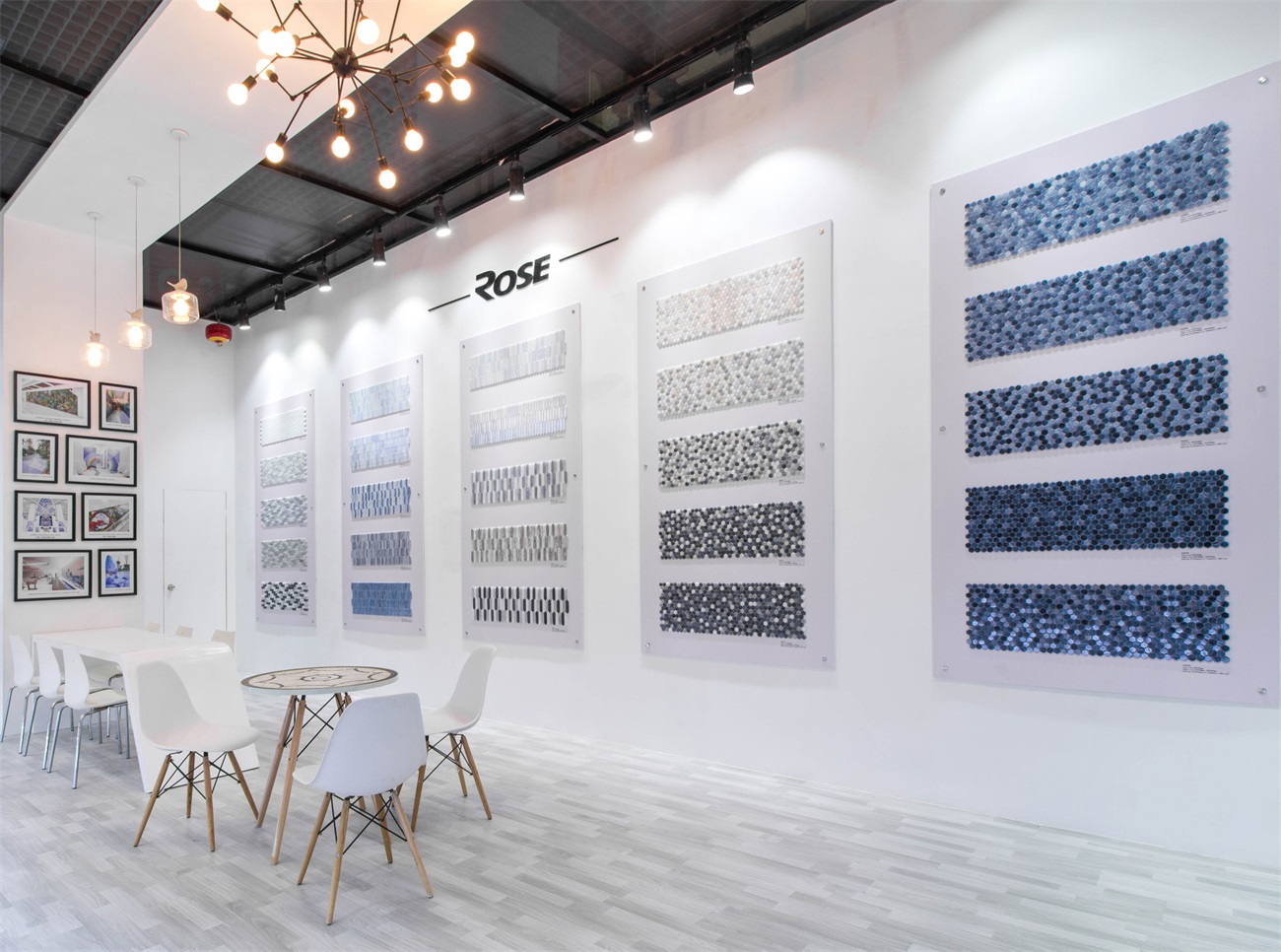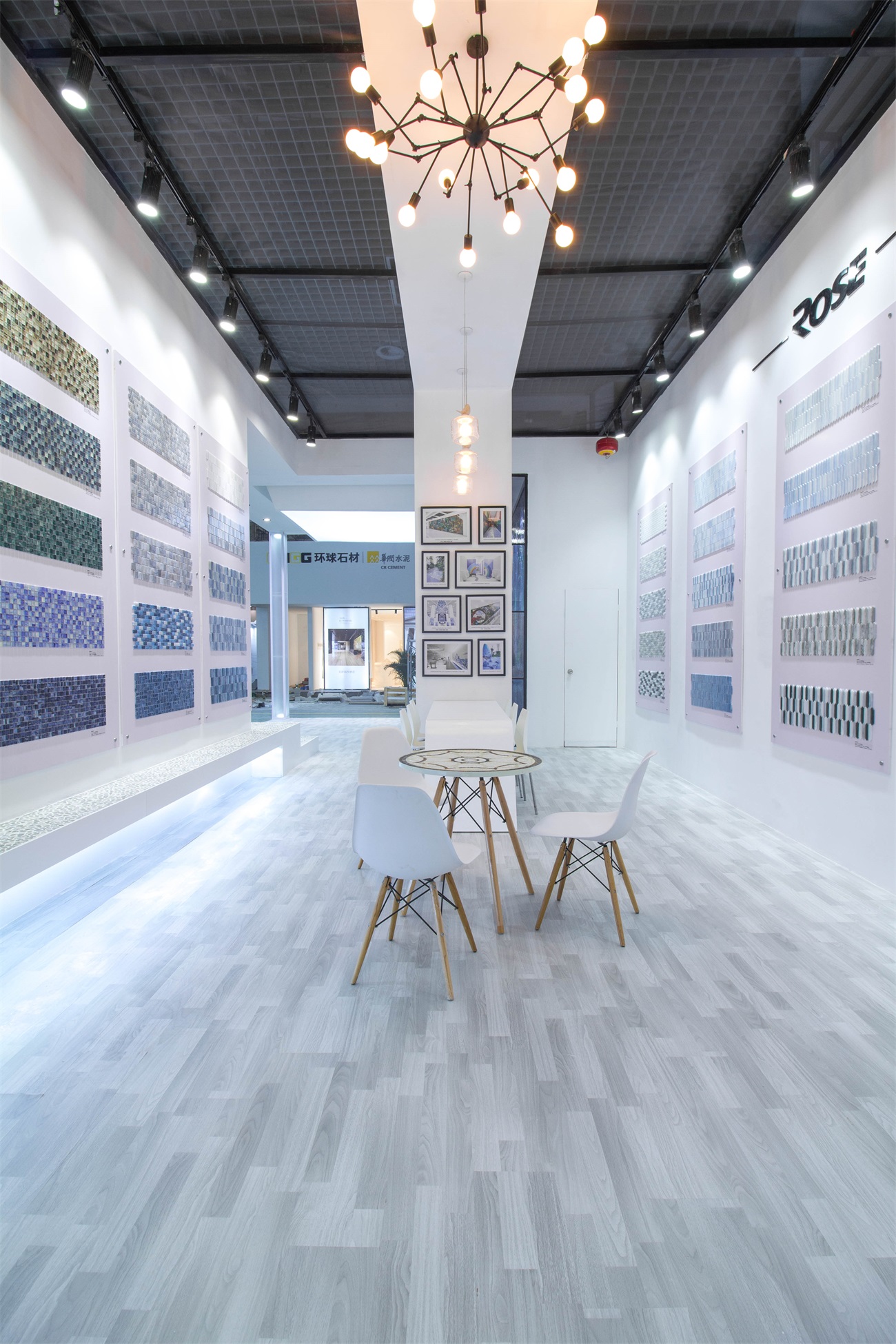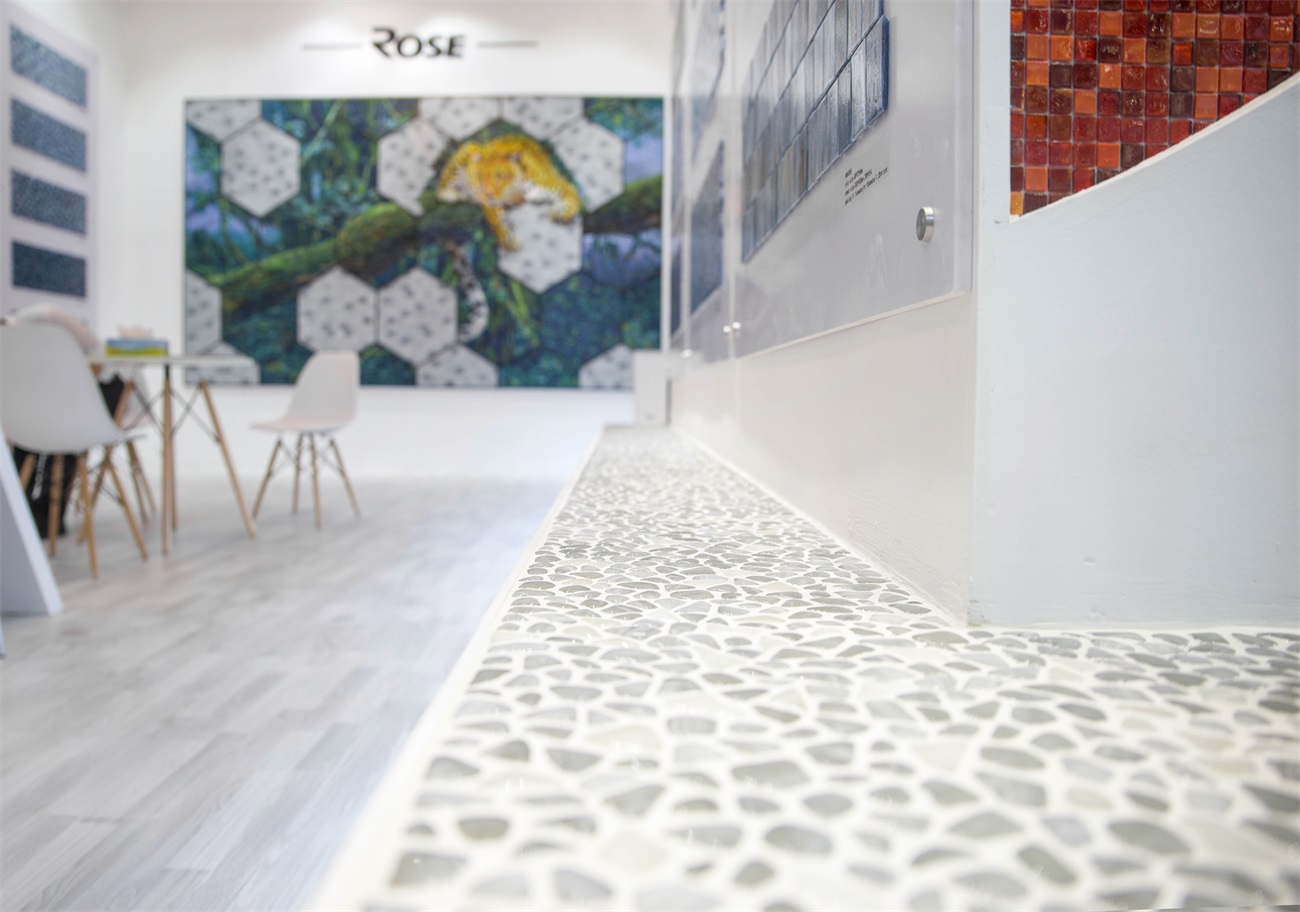 Inside the hall, there are exhibitions of mosaic products on both sides. When you are inside, you will be attracted by all kinds of small particles, colorful and rich, , full of aura and vitality.

Scene highlights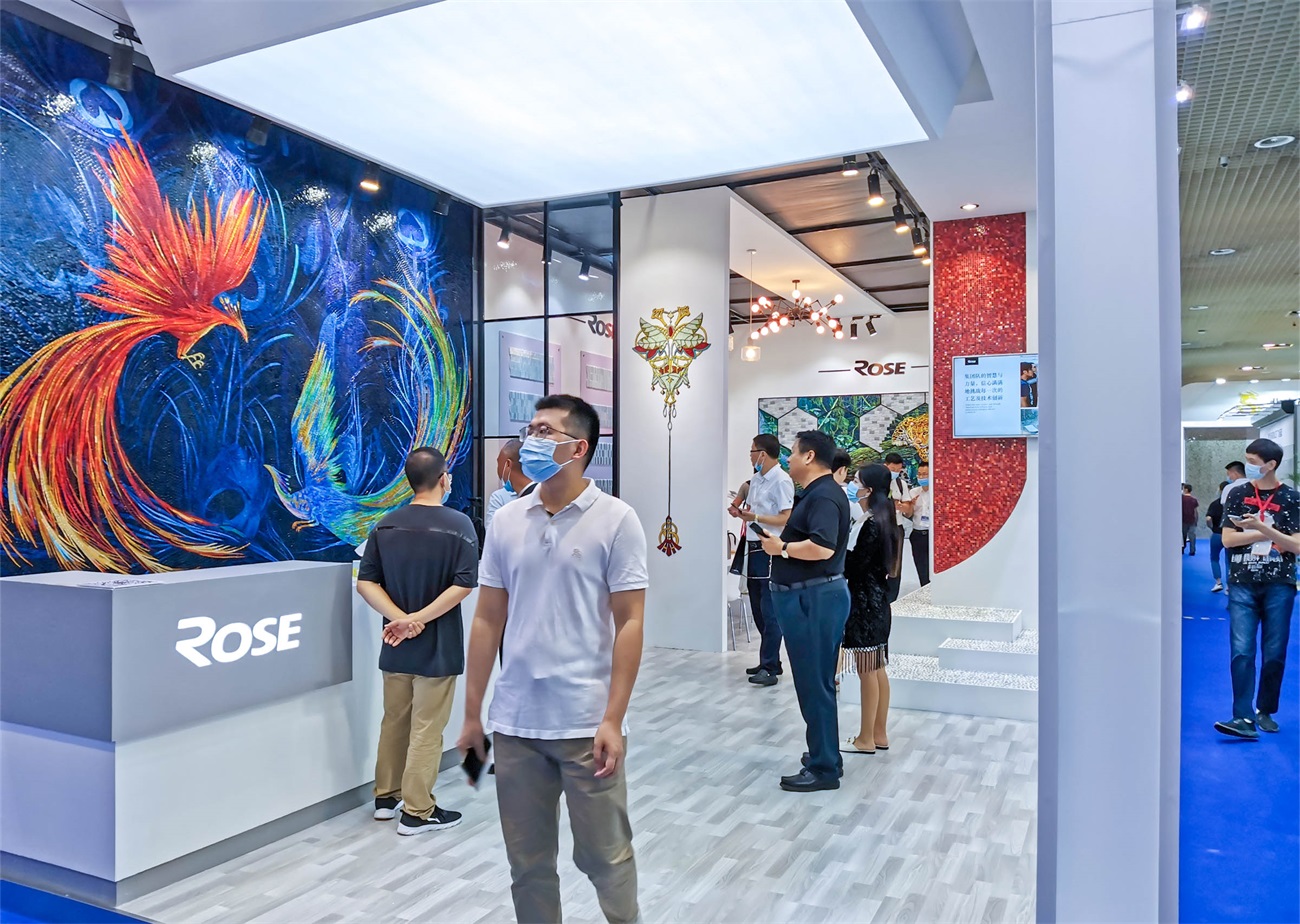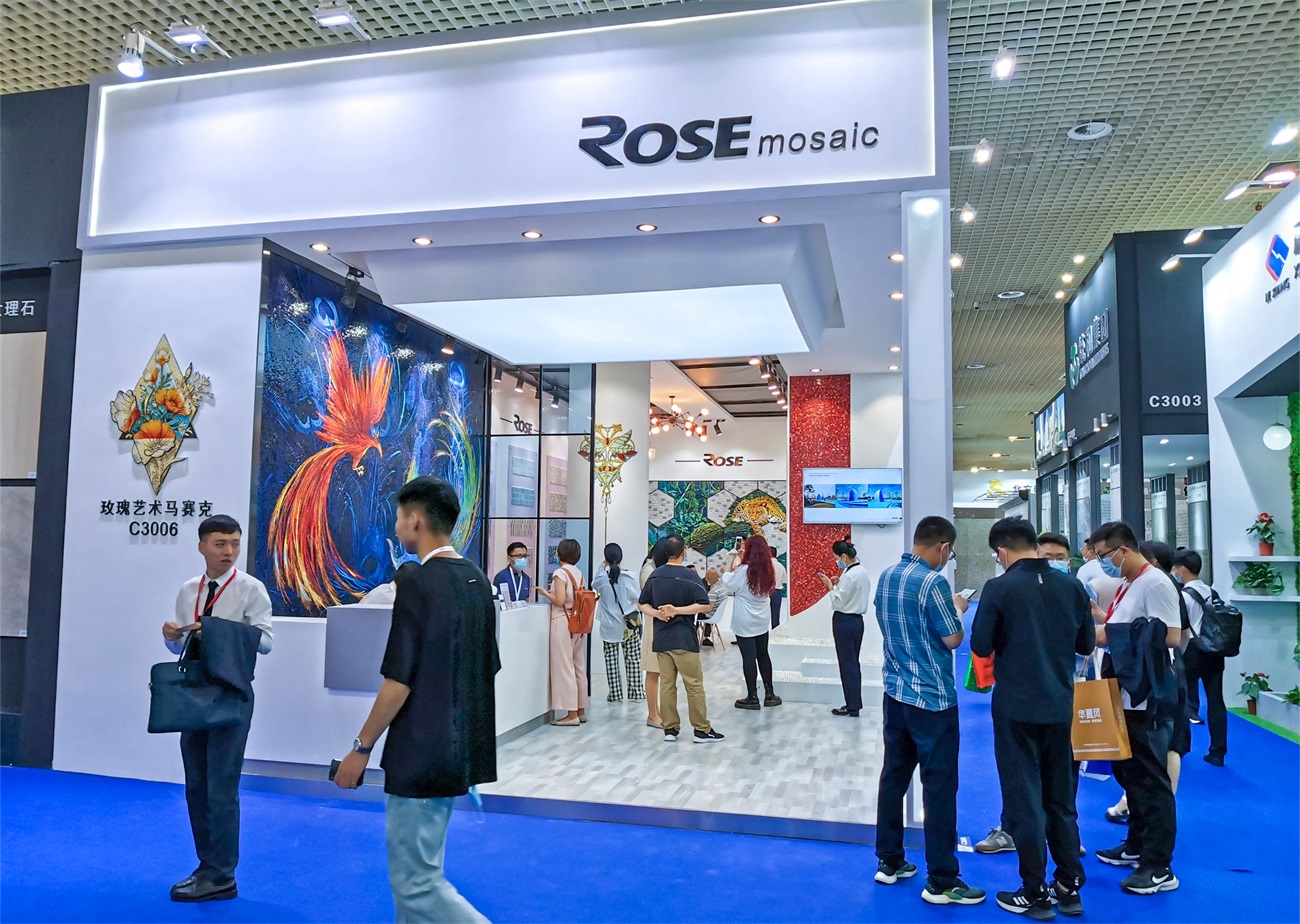 Step into the space where nature and art overlap
Find the collision of inspiration and color
Feel the brilliance of mosaic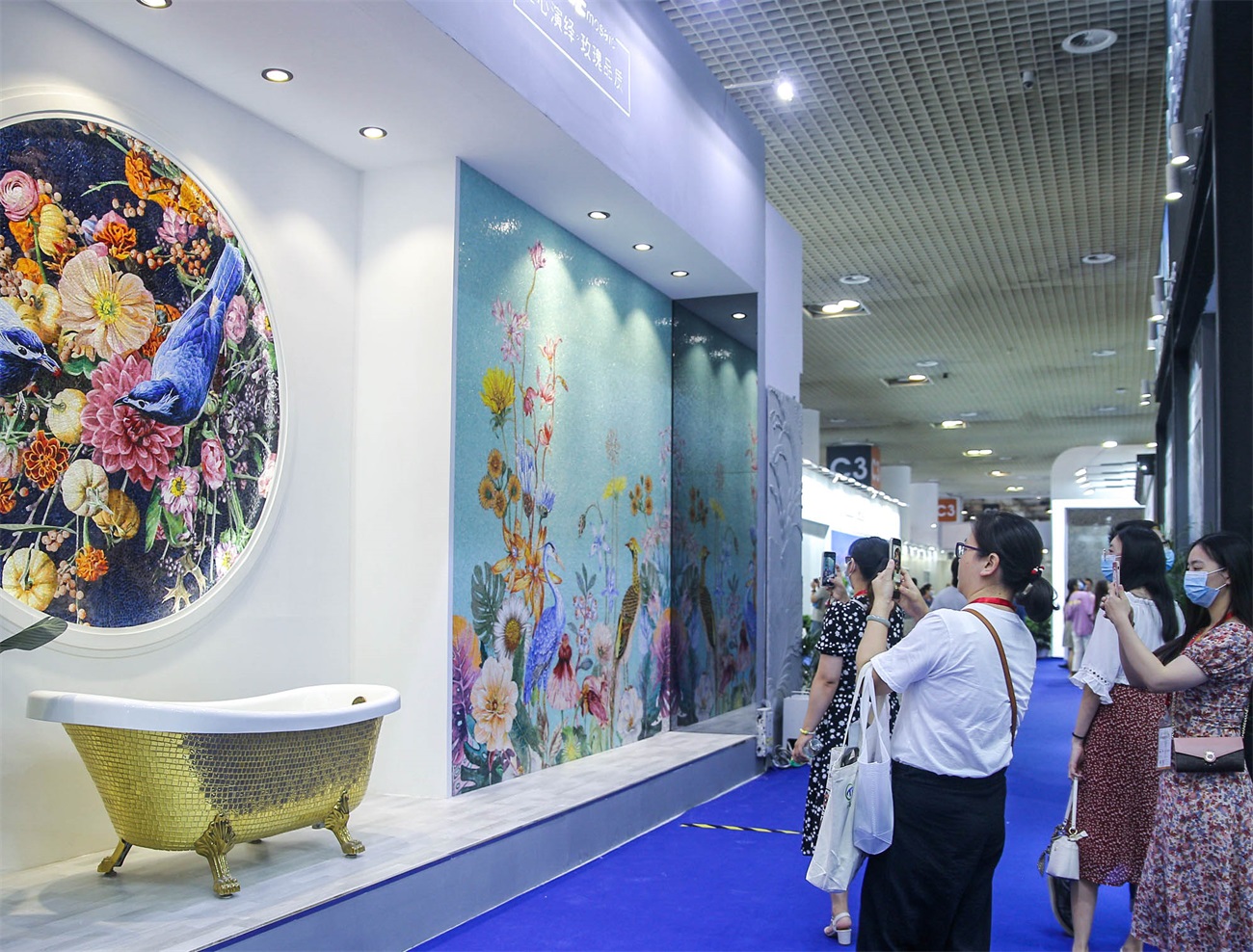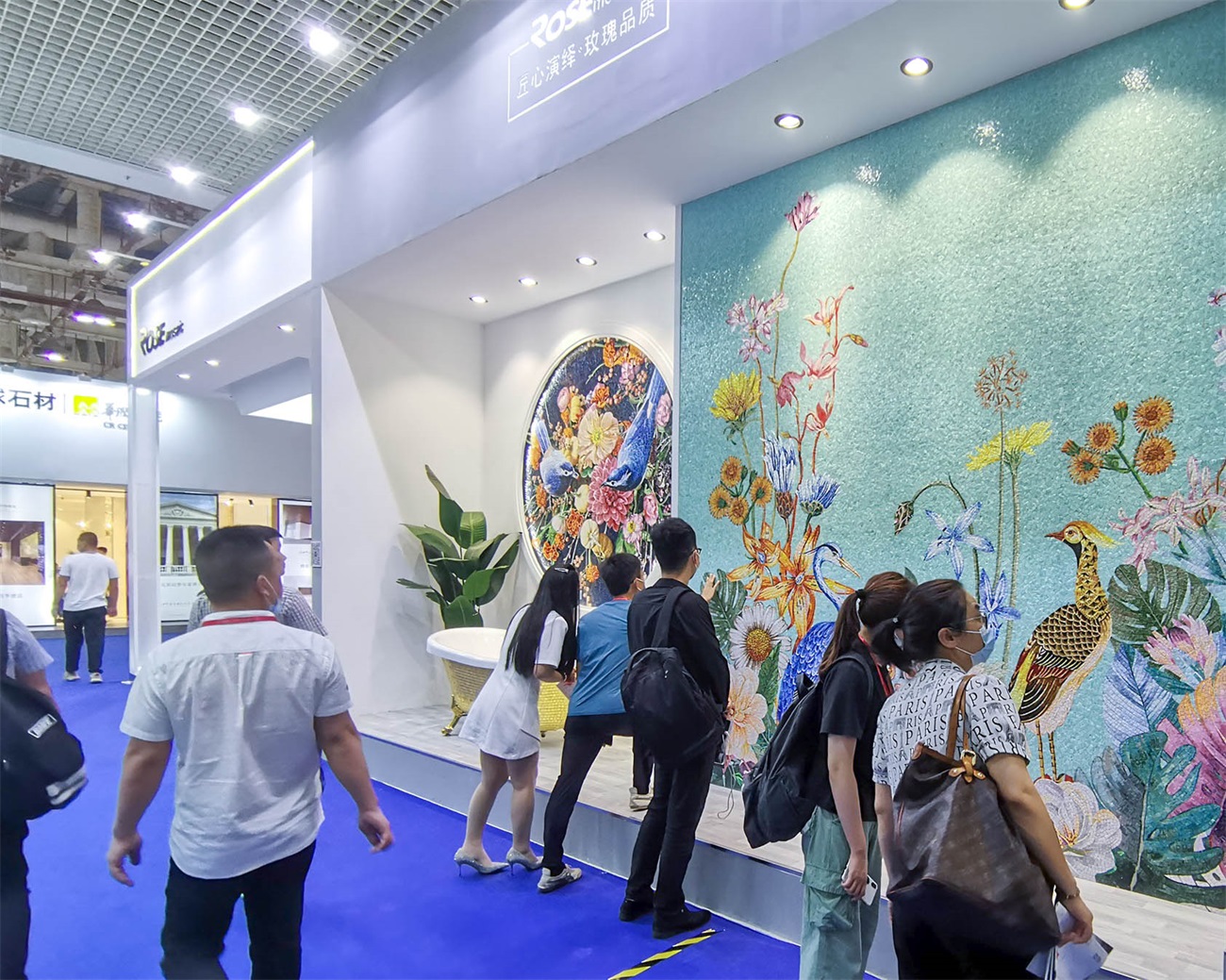 The rushing guests couldn't help but stop, and were attracted by the vivid natural scene. The splendid and colorful mosaics and wonderful craftsmanship make people feel immersed in the infinite innovation of design.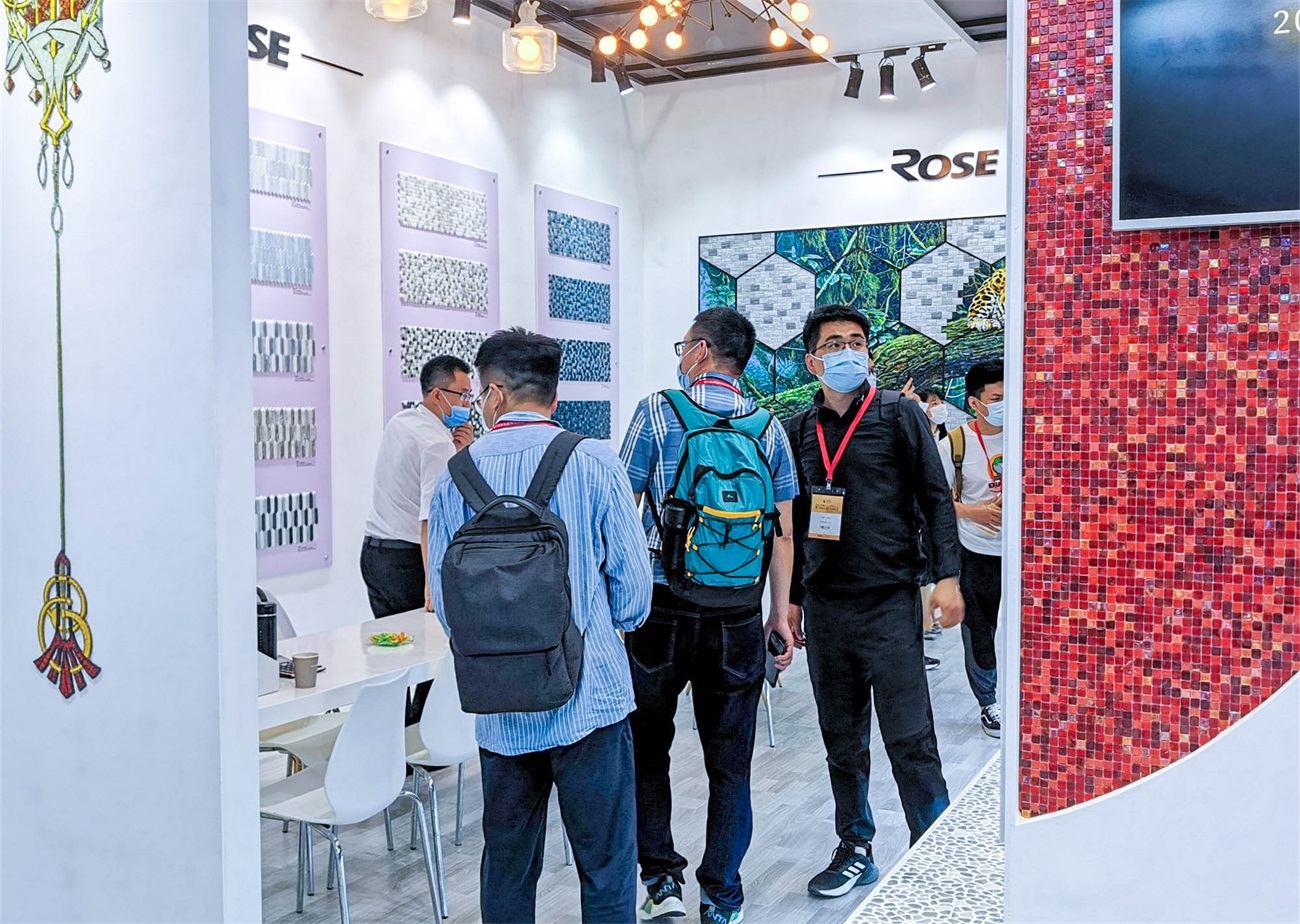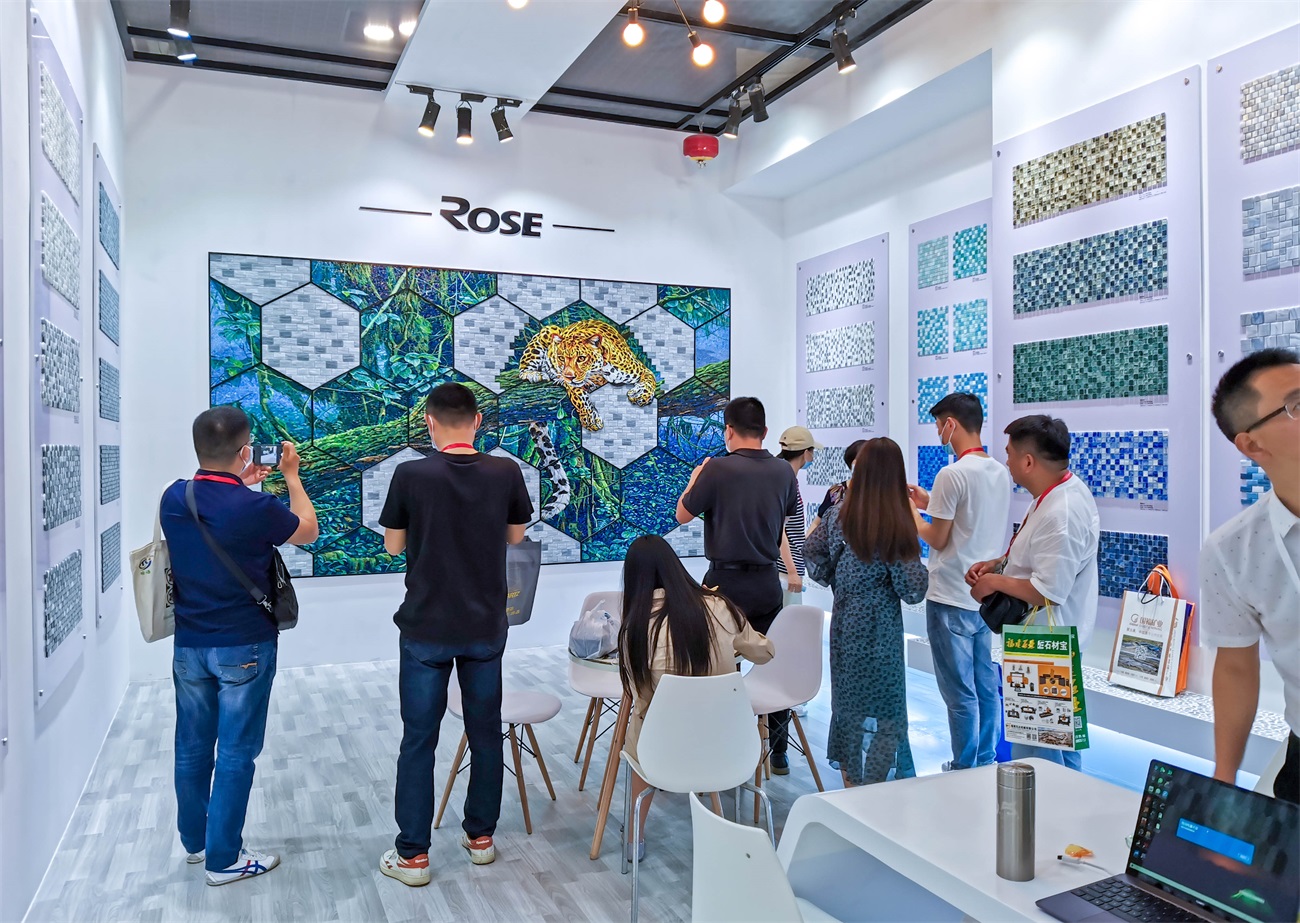 Subtle, focused
It is the perfect interpretation of the craftsman spirit
Every little mosaic
is carefully carved
In the boundless realm of art
Different interpretation can be found