On November 8, 2021, Rose Art Gallery was grandly opened in A315 exhibition hall on the third floor of Foshan China Ceramic City. A grand opening ceremony was held on site. There were full of joy and excitement inside and outside the exhibition hall. The guests from all over the world gathered together to enjoy the exquisite decoration and artistic mosaic murals of the exhibition hall, catching up on old times lively.
After more than seven months of intense preparation, from design finalization to production and decoration, every single detail is carefully selected and reviewed, devoting to create an aesthetic style of space and perfect combination of mosaic and life.
Rose blooms with the beauty of time, art blends in with technology
Before the ribbon cutting ceremony, chairman Li Jianli, general manager Li Zhuohong and manager Xu Yiming of Ceramic City delivered speeches respectively. We sincerely thank people from all walks of life, who have cared and supported Rose's development for a long time. And we give our most sincere greetings and wishes to all customers. At the same time, we wish Rose business blooming day by day. We will stay true to our original aspiration, perform the ingenuity and continue the resplendence.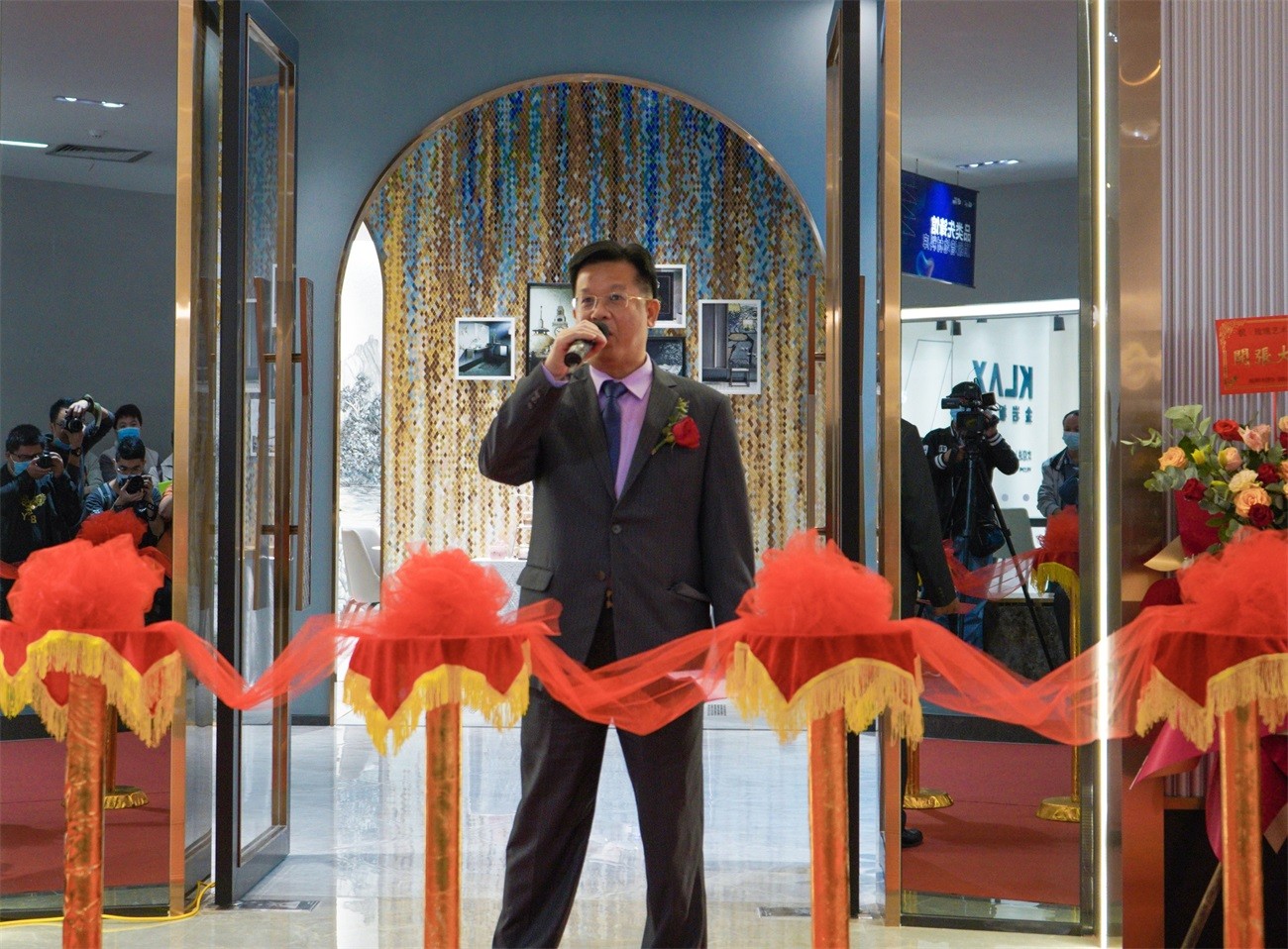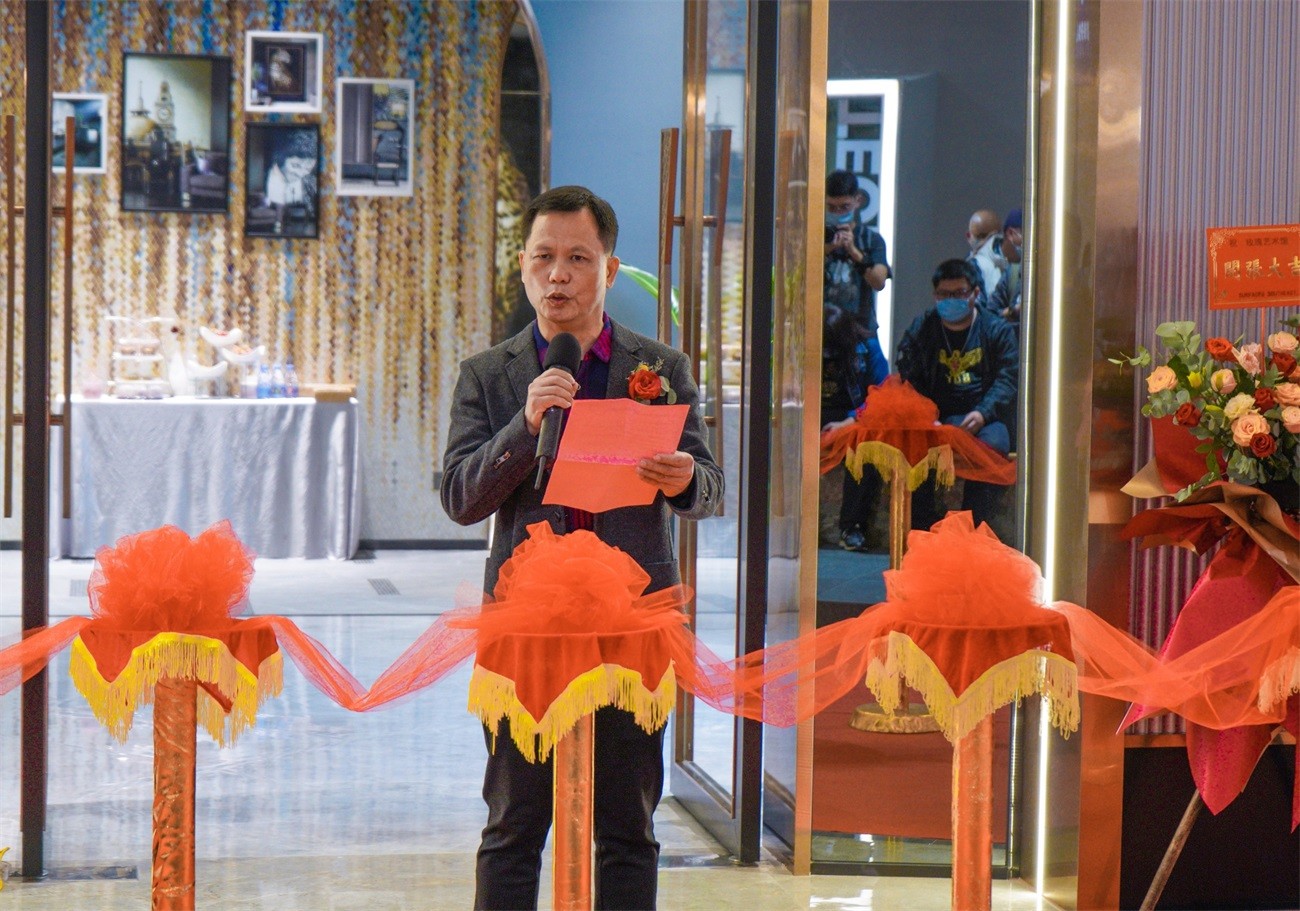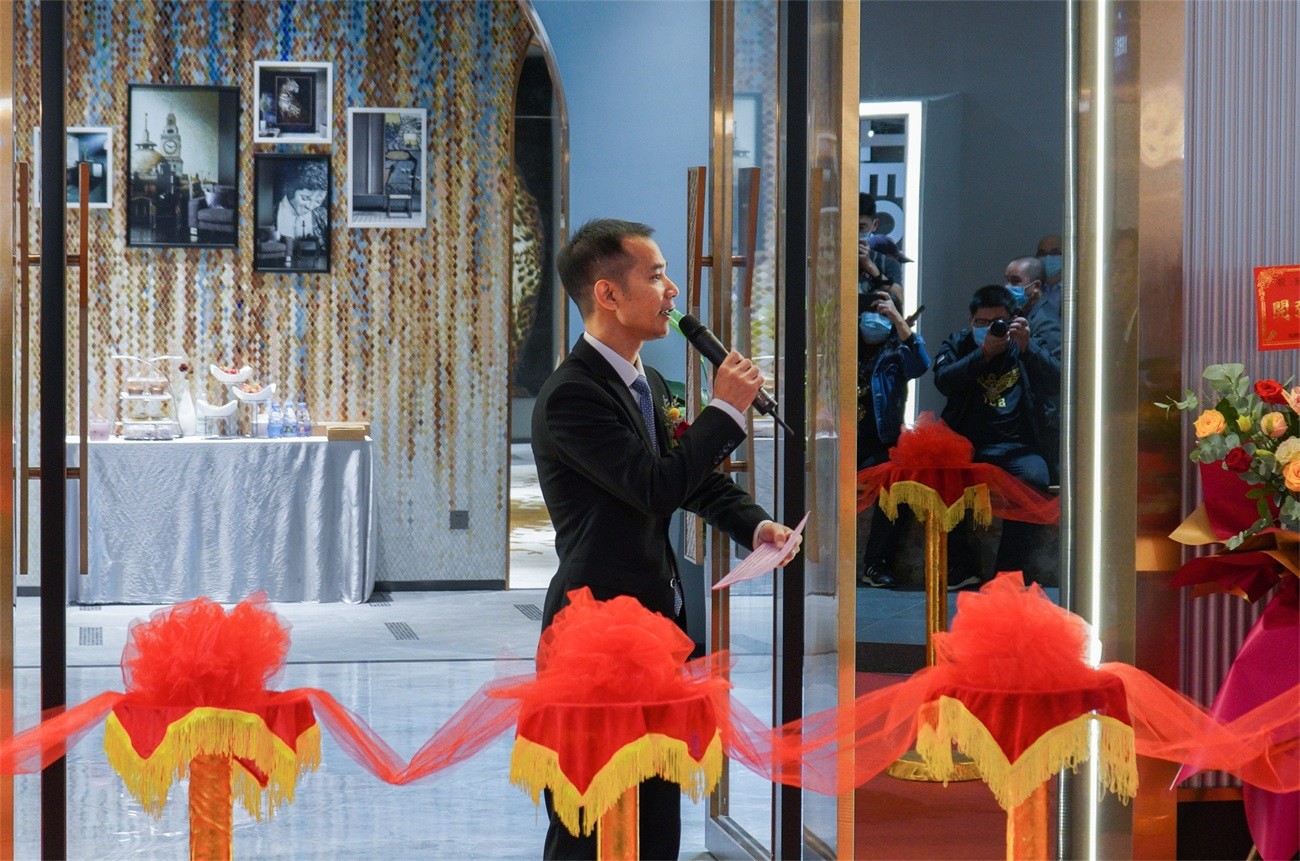 Work hard and live up to our youth!
2021 is a year full of hardships. Under the rampant epidemic and facing the tense global economy, with trial and tempering, we are filled with challenges between changes and turnaround. However, we shall remember this historical moment!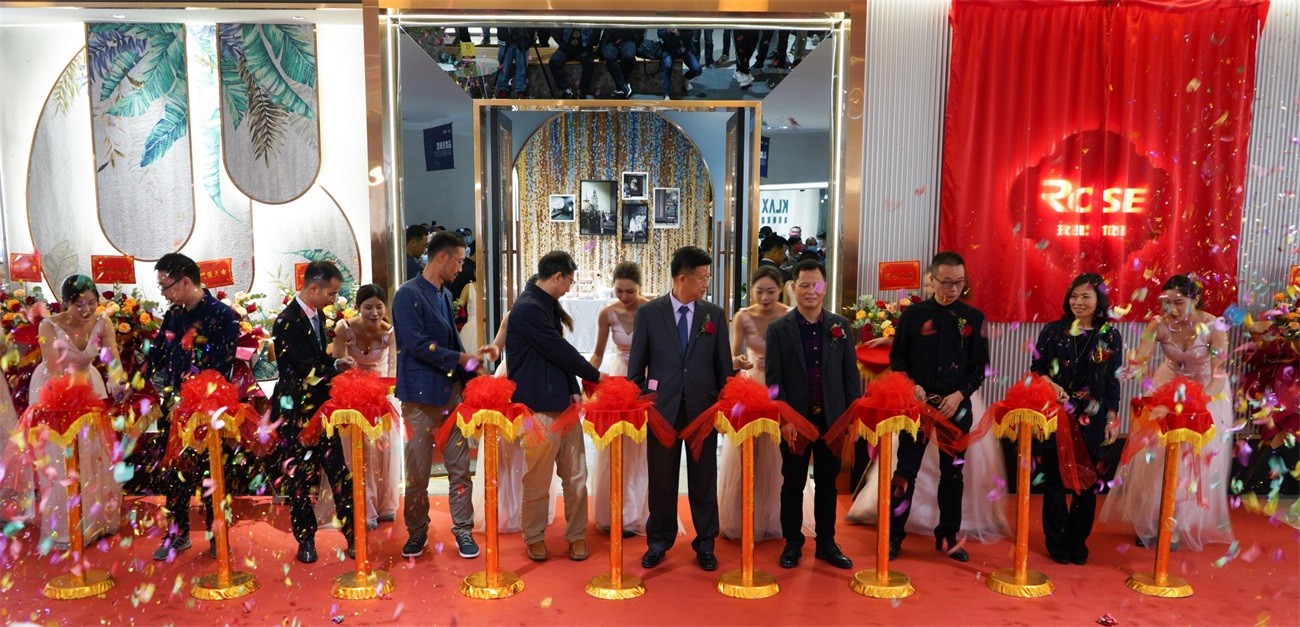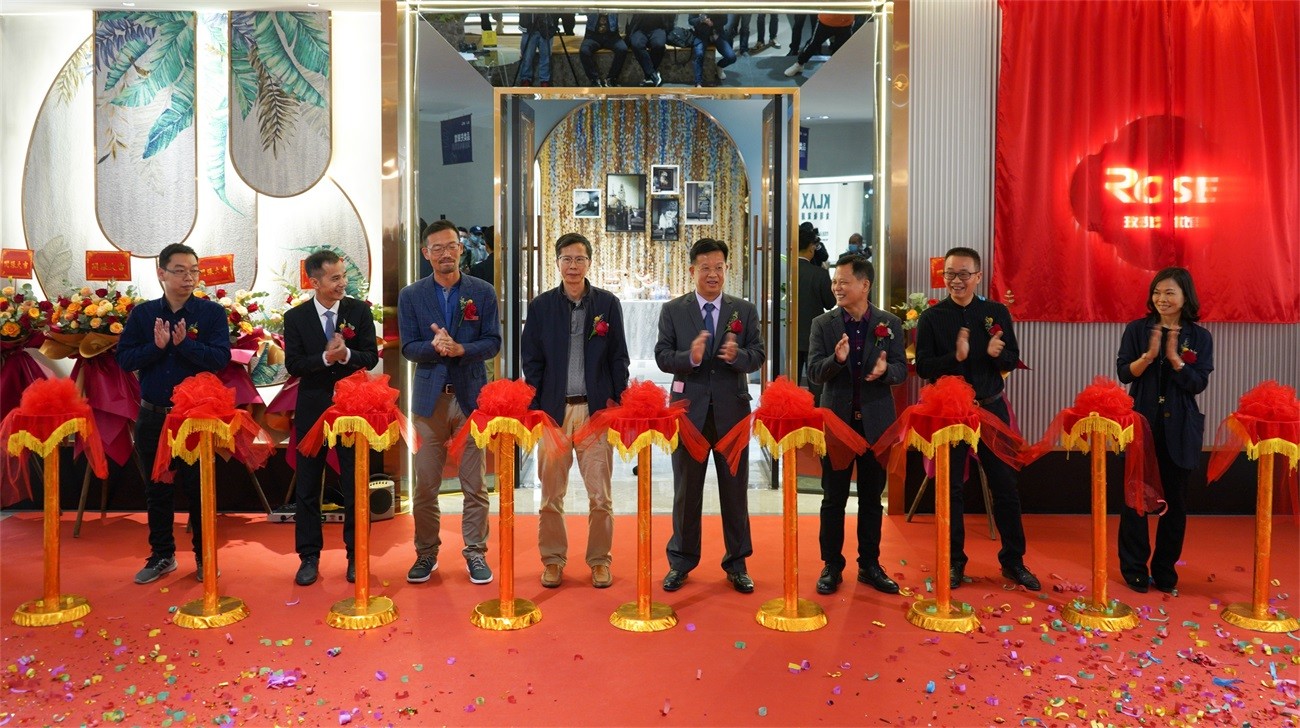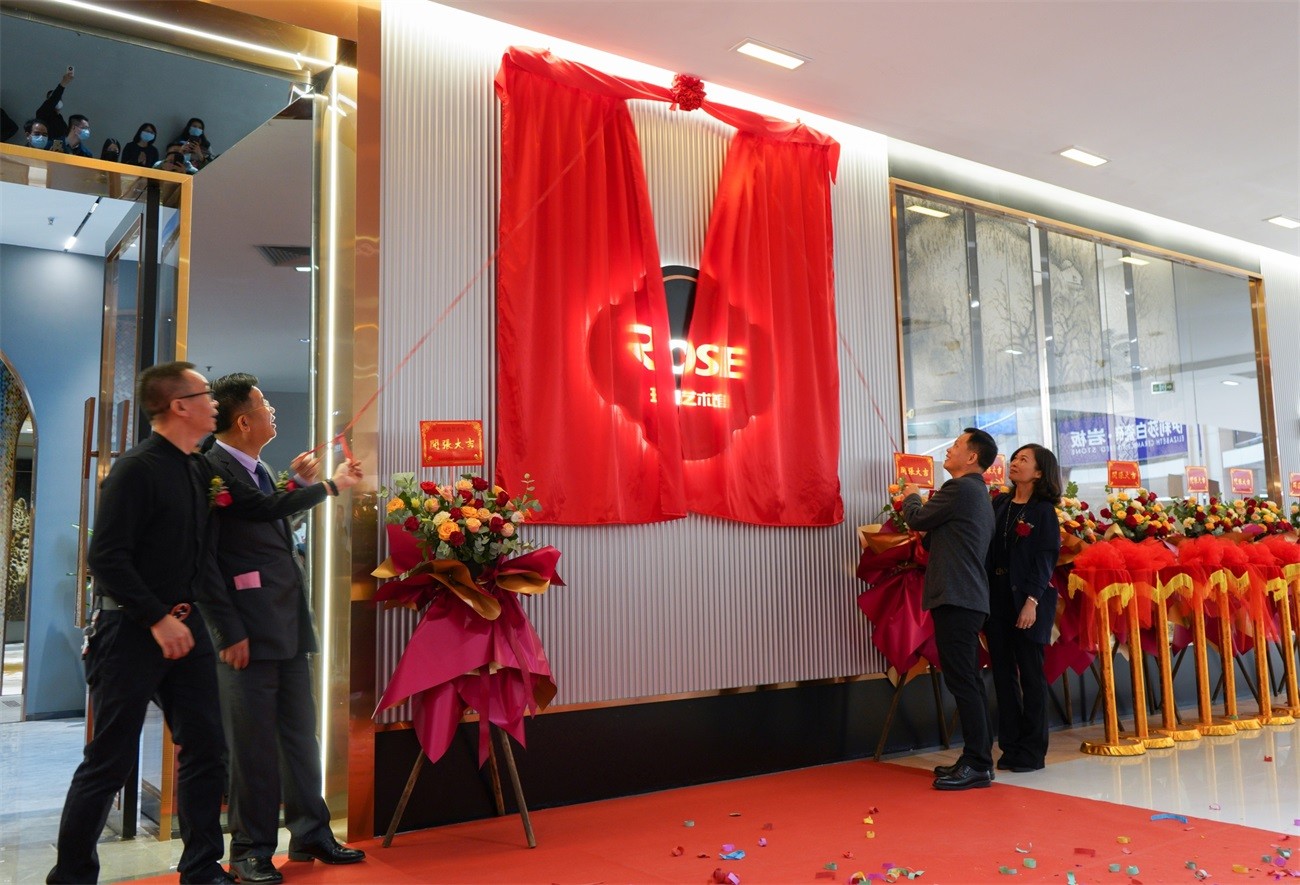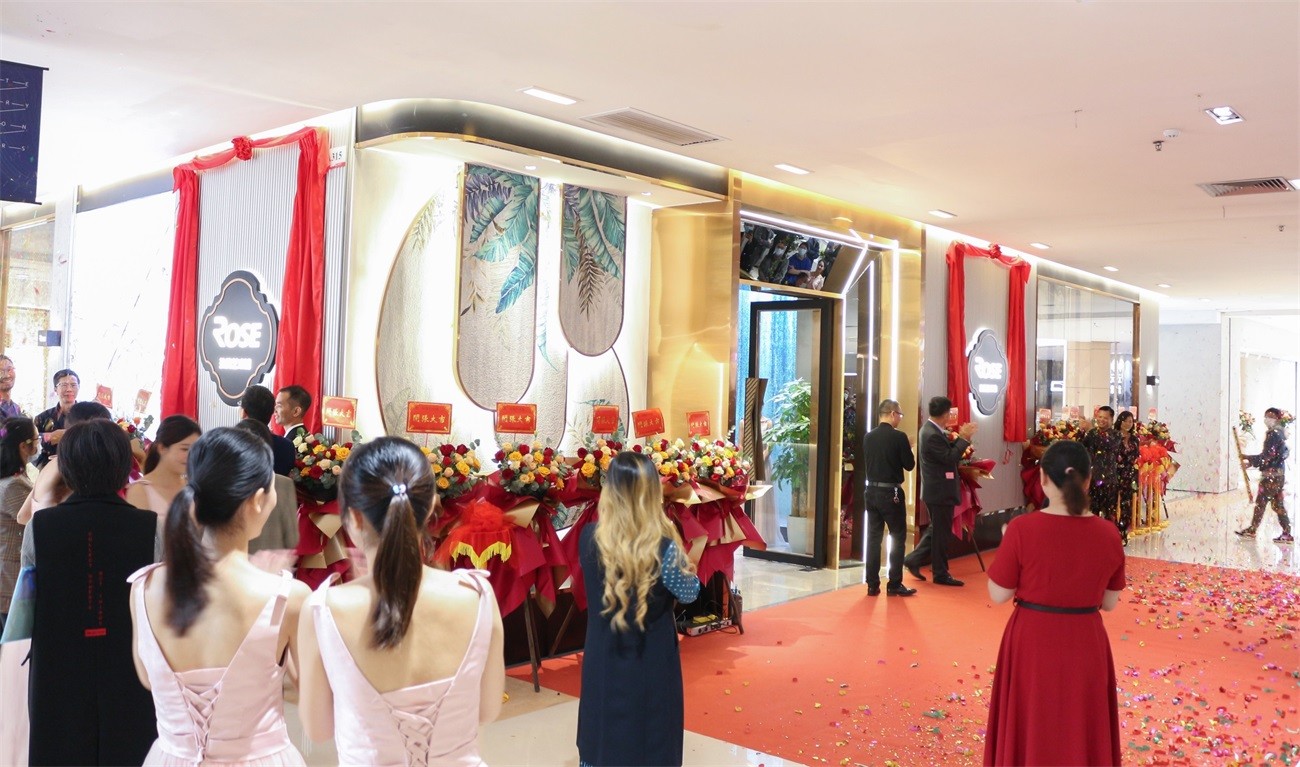 Work together to realize the future!
We have worked together for 20 years. With new hope and for new journey, our footsteps are more sonorous and energetic. In the future, we will enhance unity and cooperation to continuously improve customer satisfaction and bring forth the new products in an orderly manner. We will stay true to our original aspiration and strive to move forward, like a boat breaking waves and sailing forward.